"Even more importantly, caregivers are explicitly told what their child is learning, and how it relates to their child's faith."
Frolic: It's for more than just the kids
How do you talk to your toddler about God? How do you pray with your child? How do you help your child see God in the world around us? Sparkhouse's new curriculum, Frolic, focuses on giving caregivers tools to help small children become people of faith. Although Frolic is aimed at children ages 0-3, the real audience of this curriculum is parents and caregivers of very young children.
Today's churches, like mine, find themselves in a peculiar situation: some, if not most, of our children's parent s and caregivers have very little religious background, aren't comfortable talking about their faith, and certainly don't have any experience forming their kids at home. While parents want their children to have a meaningful relationship with God, they often don't know where to begin.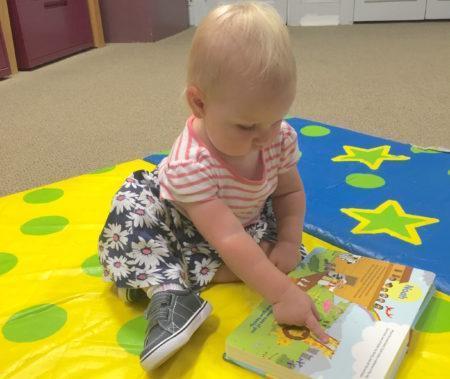 Frolic seeks to help parents and caregivers with monthly, customizable e-newsletters that talk about their child's development and age-appropriate ways to engage with their child about God. Adults participate in the lesson with their child, and the curriculum actively engages both child and adult. Caregivers answer questions along with their toddlers, they read to their kids, and are told how to engage with their child during the activity time. But even more importantly, caregivers are explicitly told what their child is learning, and how it relates to their child's faith.
Test Driving Frolic
We've been giving Frolic a test drive this summer. The lessons we've used have been engaging, and the activity ideas inexpensive, realistic, and fun. We've found the board books engaging, and the rituals and prayers interactive for even the littlest littles. The lessons are short and flexible, and seem built for the chaos that surrounds small children. My sixteen-month-old likes the ritual part the best and runs around doing it the rest of the day. However, as a faith leader, what I like best is the feeling that this engagement with parents is spilling over into life at home. I hope that as parents and caregivers pray with their kids, read to them about God, and answer questions about their own faith in the safe space of church, they might be brave enough to talk about God with their kids in the car, before bedtime, or in the grocery store.
Frolic Board Book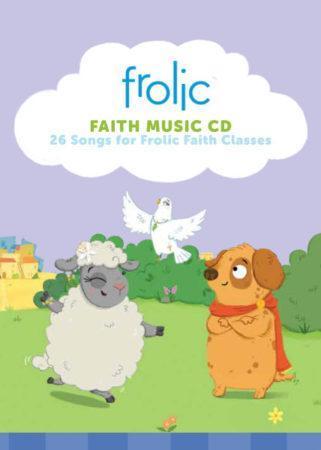 Music CD (Sample Song: God is so Good)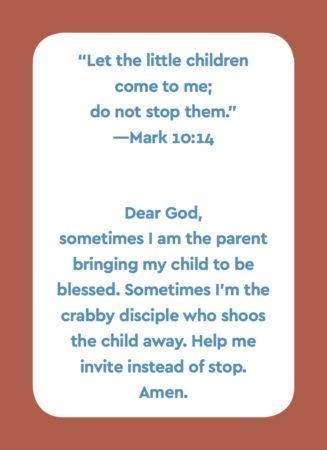 Frolic Nursery Cards – 56 in a set
Frolic's lessons and supplemental material are online via a portal. Once teachers are set up with a username and password, they can access the material online and whenever they want. Some of your volunteers might find it challenging at first, if they are uncomfortable with computers, but my teachers found the site intuitive. Lesson plans and coloring pages comes ready to print in a PDF. Sparkhouse sells the board books as a companion to the lesson plans, and they are necessary to the curriculum (at least one for the nursery, anyway, although one per family is best.) If you're on a tight budget, I would recommend getting a few of the story bibles and starting there.
Online Access
There are a few technological bumps that need to be ironed out on the website, which persisted even after I changed browsers, so not everything is available yet. There's also not a whole lot of mobile functionality, so access to a PC and a printer is a must. I'm looking forward to seeing some of the additional materials that are designed to help make your nursery less of a mini day care and a more faithfully God-centered place. If you're interested in taking a look, right now the online subscription is free if you sign up by October 31, 2016.
---
Becky Zartman is Assistant Rector at St. Thomas, Dupont Circle, Washington, DC. You can read about her life and ministry on her blog, the Vicar of H Street.
Did you enjoy this article? Consider subscribing to Building Faith and get every new post by email. It's free and always will be. Subscribe to Building Faith.