Building Faith is published by Lifelong Learning at Virginia Theological Seminary. Our mission is to equip and inspire churches and individuals for the ministry of Christian education and faith formation.
We believe that Christian education means helping all ages – children, youth, and adults – grow in the knowledge and love of God. We also know that formation happens in many ways: worship, church school, faith at home, outreach, mission, camp, and more.
When you read articles on Building Faith, you are learning from ministry leaders in the field. Our authors are practitioners – women and men, lay and clergy – representing a wide variety of settings and denominations.
Building Faith has been sharing practical wisdom with tens of thousands of readers since 2010. The site was first launched by Sharon Ely Pearson, and was subsequently passed to Virginia Theological Seminary in 2014. Through the years Building Faith continues to equip ministry leaders to teach the Christian faith and form disciples of Jesus Christ.
Welcome! Our hope is that this site helps you. Enjoy, stay in touch, and may God bless you.
Charlotte Hand Greeson
Charlotte Hand Greeson is the Associate for Building Faith for Lifelong Learning at VTS, sharing her passion for formation as a manager, editor and writer for buildfaith.org. In addition, she speaks about formation to the larger Christian education community. Charlotte takes seriously Paul's injunction in his letter to the Romans to "Rejoice with those who rejoice, and weep with those who weep," living this out in social media ministry. A 22-year military spouse, she currently lives in California.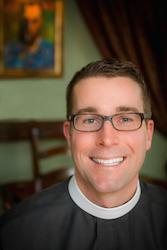 Keith Anderson
Keith Anderson is the Associate for Digital Content for Lifelong Learning at VTS. He is also the pastor at Upper Dublin Lutheran Church in Ambler, Pennsylvania. Keith is the author of The Digital Cathedral: Networked Ministry in a Wireless World (Morehouse 2015) and co-author with Elizabeth Drescher of Click2Save Reboot: The Digital Ministry Bible (Church Publishing 2018).