This year we asked for three "top picks" from each of these publishers. Each publisher has so much more to offer, so please visit their websites!
Resources from Church Publishing
The Silence of Calvary: Meditations on Good Friday
by Christopher L. Webber
So many of us are overwhelmed with words coming at us from all our electronic devices that the thought of more language has less appeal than it once did. On one of the holiest days of the year, these brief meditations are designed to call us into the silence that still speaks more loudly than words.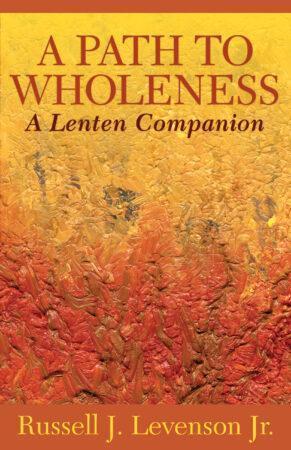 A Path to Wholeness: A Lenten Companion
by Russell J. Levenson Jr.
The ache of the human heart has always been to be made whole. The thrust of the Christian hope is that it can only come to that wholeness by way of a personal relationship with God, through Christ. A Path to Wholeness is intentionally written as an avenue toward deepening, strengthening, and, for some, beginning such a relationship during the forty days of Lent.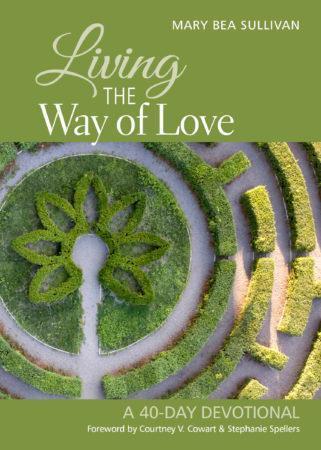 Living the Way of Love: A 40-Day Devotional
by Mary Bea Sullivan
Forty brief reflections that follow the Way of Love – Turn, Learn, Pray, Worship, Bless, Go, Rest. Includes a guide for creating a personal Rule of Life and a downloadable facilitator's guide on the Church Publishing website, as well as a Lenten devotional calendar.
Resources from Forward Movement
The Pilgrim Way of Lent: Meditations from Washington National Cathedral
Join faith leaders from Washington National Cathedral with daily scripture, meditations, and prayers as we make our way from the solemnity of Lent to the drama of Holy Week to the glory of Easter Sunday.
Join the Journey through Lent: A 2022 Lent Calendar
Illustrated by award-winning cartoonist Jay Sidebotham, this colorable calendar poster invites spiritual reflection and is a wonderful companion for the Lenten season.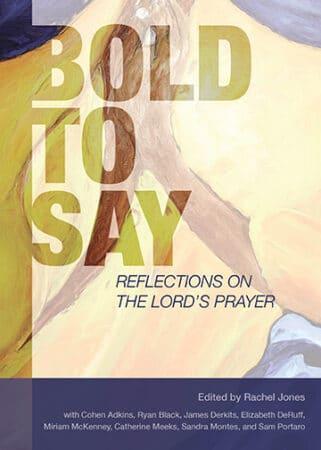 Bold to Say: Reflections on the Lord's Prayer
This collection of essays explores each line of the Lord's Prayer and provides insight into how we, like the disciples, may be bold to say and live into these words of petition and praise. Edited by Rachel Jones, with reflections by Cohen Adkins, Ryan Black, James Derkits, Elizabeth DeRuff, Miriam McKenney, Catherine Meeks, Sandra Montes, and Sam Portaro.
Resources from Paraclete Press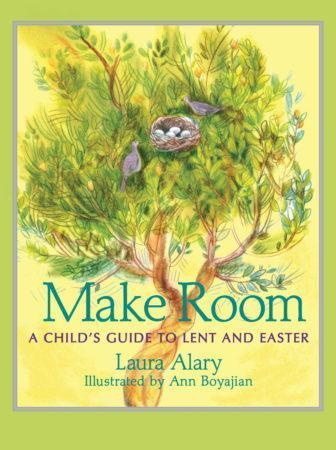 Make Room: A Child's Guide to Lent and Easter
by Laura Alary, illustrated by Ann Boyajian
Make Room invites children to wonder about the story of Jesus, to encounter Lent with all their senses, and to experience activities in Lent as part of a life of discipleship. Simple and practical activities such as baking bread, having a neighbor over for dinner, uncluttering your room, and watching less TV become acts of justice and kindness, part of a life of following and imitating Christ, and a way to make room for God in our lives and in the world around us. In addition, check out Make Space for Jesus, a board book for younger children.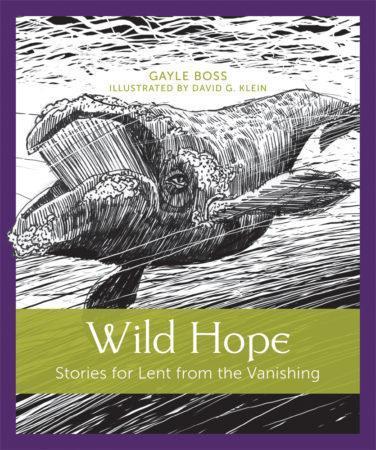 Wild Hope: Stories for Lent from the Vanishing
by Gayle Boss, illustrated by David G. Klein
We share this beautiful blue-green globe with creatures magnificent, delicate, intricate—and now vanishing at a faster rate than at any other time in Earth's history. Spend Lent with twenty-five of these wild ones whose stories thaw our stiff hearts and wake us to greater compassion—which is what Lent, meaning "springtime," has always been for.
Let me Go There: The Spirit of Lent by Paula Gooder
Bestselling Anglican author Paula Gooder, a favorite of Rowan Williams and many others, has written a daily companion for the six weeks of Lent, to lead you deeper into the spirit of the season and open up the scriptures that are essential at this time of year.
Resources from Chalice Press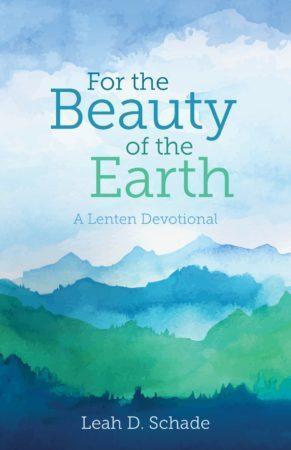 For the Beauty of the Earth
A Lenten devotional to help connect our faith with Creation care by "eco-preacher" Leah Schade. For the Beauty of the Eart offers daily reflections and practices focused on the splendor of nature, how God nurtures our spirit through creation, and how we must protect our precious home. The devotional also features a bonus section, "50 Ways to Celebrate Earth Day During the 50 Days of Easter."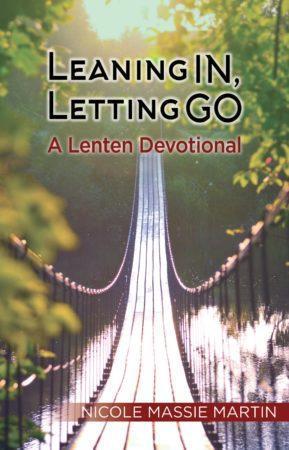 Leaning In, Letting Go
If you're looking to focus on making space in your life for God's promise of new life this Lent, Leaning In, Letting Go by Nicole Massie Martin is the devotional for you. Daily reflections and prayers invite you to lean into God's grace and let go of your own agendas and practices that hold you back from the abundant life God calls you to enjoy and share with the world.


Coloring Lent: An Adult Coloring Book for the Journey to Resurrection
Finally, for those who pray best through creative practices, Coloring Lent offers more than 40 beautiful illustrations to color and pray with to draw you deeper into the miracle of Easter.