"With my photos, I was able to saturate our church communications channels with the story of our mission trip, but I am only one participant – and I'm an adult…"
Mission Trip Misp

erceptions
"What are you going to do for a whole week? Stand around and pray?"
"I couldn't do a mission trip. Being around all those poor people would make me depressed."
These are familiar mission trip misperceptions. A mission trip is something that must be experienced to be fully understood. Because non-participants will never completely understand the joy, the camaraderie, the spiritual growth, the relationships, and the sheer fun of a mission trip, storytelling with those not present is an essential component.
When we returned home after our first mission trip to McDowell County, West Virginia, four years ago, it was immediately clear that our youth had changed. We tried to share what we had experienced: our youth dutifully spoke to the congregation during the sermon, drawing from the notes jotted down in their requisite journals. And yet, the memories were somehow flat, distorted. Their hard work and transformations came across as an inside joke with the punchline of "you had to be there." People listened and their reactions were sympathetic, but they were still somehow missing our central message. I knew then that we needed to do a better job of capturing our story as it occurred so that we might better engage our congregation as partners in future mission efforts.
Capturing the Story
"Working hard or hardly working?" On subsequent mission trips, I designated myself as the official photographer. Admittedly, snapping away with my iPhone while the rest of the group painted walls, built decks, and scrubbed Humane Society kennels didn't make me feel like I was "really working." But given the lessons learned after our first mission trip, I knew pictures were worth thousands of words.
So I took a thousand pictures. These proved to be a bonanza for church communications. Our website, Facebook page, YouTube channel, physical bulletin boards, annual report cover, stewardship campaign and monthly newsletter were all enriched with images of youth working hard to support our friends in West Virginia. I was able to use the images to explain how a good mission trip is more about expanding the definition of community and forming relationships than it is about us swooping in as know-it-all saviors. The congregation began to understand what we were all about. And yet, something was still missing.
Through Someone Else's Eyes
With my photos, I was able to saturate our church communications channels with the story of our mission trip, but I am only one of many participants… and I'm an adult. We had over twenty youth participants, spread over many different projects and work groups. There was no way I could capture all of their stories: the daily joys, frustrations and celebrations. There was no way I could speak from the youth perspective. There was no way I could connect to their friends on social media. And though I encouraged all participants to take photos, the logistical challenge of getting everyone's photos after we returned home was overwhelming. I needed a way to get out of the way of the story!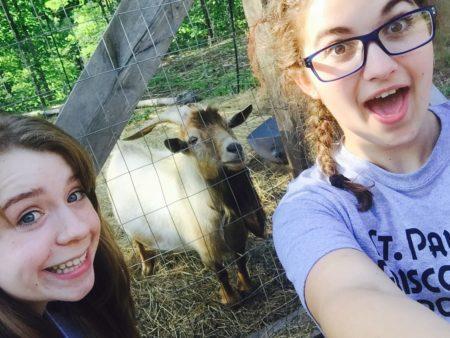 New Tactics: iCloud Photo Share
They key, as you may have guessed by now, was to have the youth take pictures… with their phones. Many of us are on iPhones, so I established an iCloud Photo Share. Before we left Pittsburgh, I used my login ID to create a photo share and invited each of my youth to join. They accepted the invite and, during the trip, posted pictures from their devices to the cloud. All can view, download and enjoy each others images and stories. From this, I am able to save and access images to continue to tell our story to the congregation through the usual church media pieces.
New Tactics: Instagram
In addition to telling our story within our congregation, I wanted to give our youth a platform to share their story with their friends outside of church. Despite national surveys that say otherwise, I know our youth to be most active on Instagram. We already owned an iPad for church use, so I downloaded Instagram and created a church youth group account. As soon as I did, the kids immediately took control. They all "followed' our Instagram account and they set it up so that it "followed" them back. During the trip, they take turns throughout each day using the iPad to take photos, which they filter, edit, crop and tag with abandon.
Some kids post photos directly to the church youth group Instagram account. Some use their own Instagram accounts and "tag" the church account. This has the added benefit of alerting their Instagram followers to the new church account – a great tool for evangelism! What better way to promote our youth group than for other kids to witness activities in real time on social media?!
The power comes from the fact that our youth are telling their own visual stories. They are excited and engaged. They comment on each other's posts, and their comments are a far richer prayer than any halfhearted scribblings in a journal.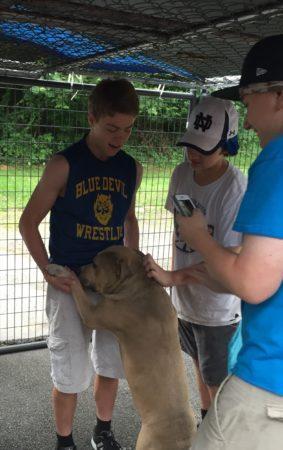 Don't Forget the #hashtags!
As I've begun to do with other church events where I suspect people will be posting on social media, I've identified and publicized hashtags everyone should use. We tag everything church-related with #stpaulspgh and add the tag #MT15 for the mission trip. By asking the kids to use these hashtags, I can go back and search Instagram and Twitter for any content regardless of who created it.
Today's youth are online – this is where they form relationships, tell their stories and live a significant portion of their lives, including their faith lives. As youth leaders, we need to minister to them in the digital space, just as we minster to them in real life ("IRL" in text-speak). In this way, we help them spread the gospel wherever they are.
Check Out Our Mission Trip Videos
Mission Trip Video 2014
Mission Trip Video 2013
Mission Trip Video 2012