Too often churches only look at confirmation as part of their youth programs, siloed and necessary, but less significant than other ministries. Relegated to six or seven classes for young adolescents, it becomes an experience to be endured or a box to be checked. Even committed and creative leadership cannot make confirmation meaningful to most of those sitting in the pews if expectations are that low.
In their visits to successful programs in the country, the Lilly-funded Confirmation Project team discovered that congregational involvement was key to a successful confirmation program. As important was their discovery of confirmation's role in revitalizing and reenergizing congregations. Communities that were vitally involved in listening to, being with, and praying for young people in confirmation classes were better able to meet other challenges facing their churches.
Recent resources created for confirmation challenge congregations to be a part of this important ministry of helping young people to make baptismal vows their own that often were made for them as infants. The integration of these young people into a congregation calls for a community that is willing to travel the journey of confirmation liturgically, spiritually, and in person.

Confirm Not Conform, a resource for both youth and adults, includes a two-fold commitment from the confirmand and the faith community. The faith community commits to:
Listening to my questions and concerns with open minds and hearts;

Taking my contributions seriously and treating them with respect;

Exposing me to the fundamental questions of faith and exploring them with me;

Providing mentors who will share their own faith experiences and questions, and respond to mine;

Offering help when I need it;

Keeping me in their prayers. (From

Confirm Not Conform 2016,

p. 28)
Confirmands make a commitment to fully participate in the confirmation program, bringing an open mind and heart to each gathering, and treating everyone in the program with respect. In addition, each confirmand is asked to commit to:
Attending all confirmation sessions (within reason);

Participating in all field trips (making up any that are missed);

Attending Sunday School at least twice a month;

Being involved with the service of Holy Week as much as possible;

Participating in the community service project;

Memorizing a passage of scripture of at least 10 verses in length;

Attending the confirmation service, whether or not the person chooses to be confirmed, as a show of support for other members of the program;

Participating in the final service, at which each person will recite the passage he or she memorized and explain what it means. (

Confirm Not Conform 2016,

p. 28)
Both parts of the "Commitment Pledge" are signed in the presence of the confirmand and the faith community. Choosing a resource such as Confirm Not Conform automatically brings the congregation into the process if it takes its commitment seriously. Mentors probably take the most active role in the program, but others who find ways to engage young confirmands by listening and through prayers, will also benefit from relationships that develop from the commitment pledge.
The resources also include an editable letter for vestries and other church committees or boards. The letter describes the program and expectations of congregational support that go beyond the commitment pledge. The letter outlines, for example, the perimeters of service projects, which might include the use of church buildings or financial support. The letter is a reminder that the confirmation program is "a chance to develop its leaders." (Confirm Not Conform 2016, p. 35)
Preparing Congregations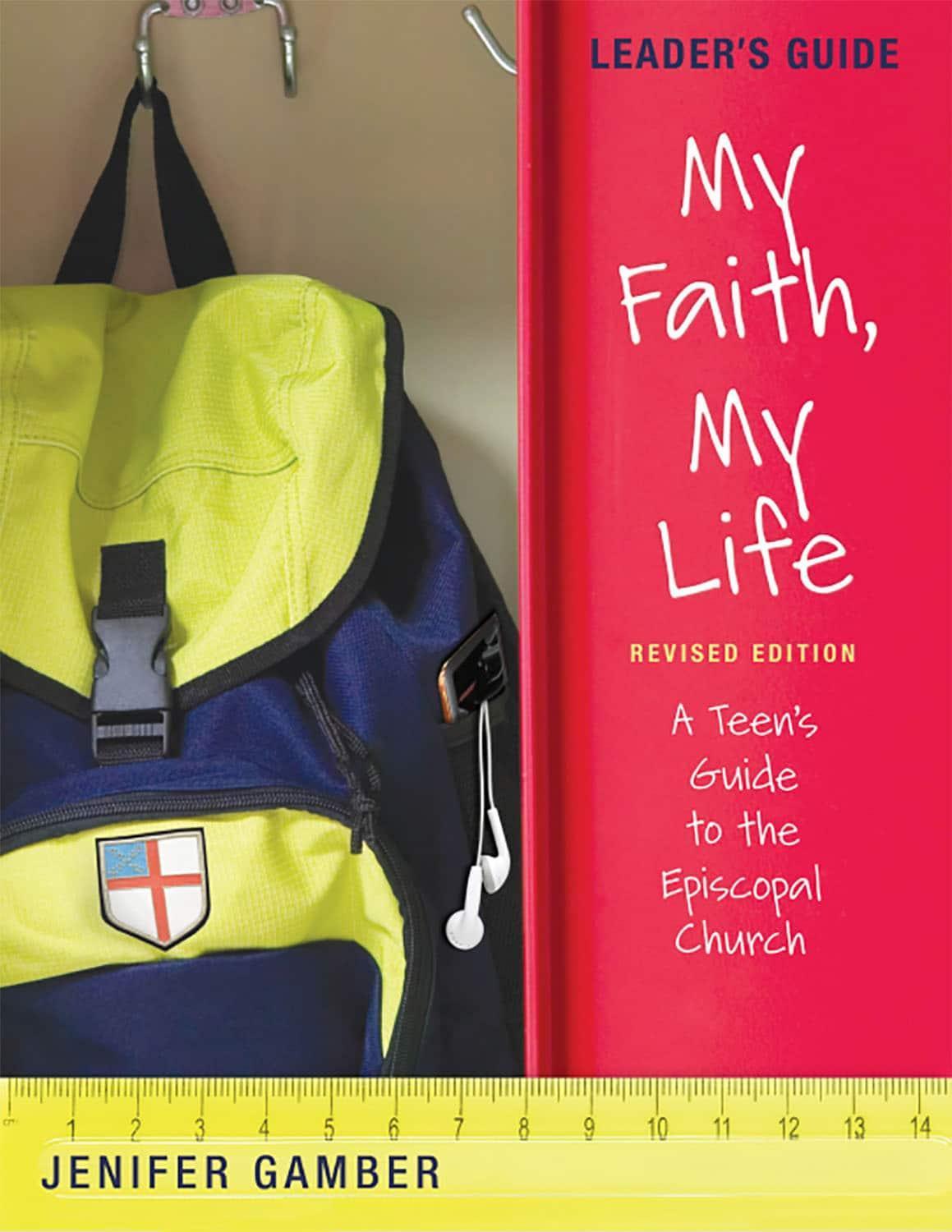 Another way to assess the readiness of congregations for a youth confirmation program is described in My Faith, My Life: Leader's Guide, by Jenifer Gamber (Morehouse Publishing, 2014). Gamber lays out steps that should be taken in designing a program of inquiry for your church. The guide is a resource companion for the book My Faith, My Life: A Teen's Guide to the Episcopal Church by Gamber (Morehouse Publishing, 2014).
Begin by inviting a group of people to be a part of a confirmation ministry team. Gamber suggests the team include a member of the clergy, a youth who will participate in the program, a parent, a youth who has been confirmed, a leader of the current youth program, and a potential mentor. At the initial meeting, ask group members to reflect on their own confirmation experiences, both positive and negative. The team will have a better sense of where they want to go by looking at the past to understand the future.
To the right is a list of basic questions Gamber suggests the group use to guide their conversation. More background about the questions is included in the Leader's Guide.
Raising Expectations
Making mutual accountability explicit, raises expectations, improves communication, and deepens participants' experiences throughout a confirmation program. Research shows that congregations that fully embrace confirmation programs reap many positive benefits. The barriers among age groups are lowered, congregational identity is strengthened, the energy of youth infects the entire congregation, and faith in the Living Christ is renewed. Moving confirmation to the forefront of a faith community benefits everyone!
This article first appeared in Episcopal Teacher:
Winter 2017, Special Issue – Youth Confirmation, Vol. 29, No. 2, page 18-19
---