Join Us at eFormation!
We hope you'll join us on June 7th for eFormation's all-day all-online conference of workshops and affinity groups. Crafted around 21st-century needs for 21st-century faith communities, four workshops, two online worship times, and two affinity group conversation opportunities provide a holistic view of ministries, resources, and tools.
What is eFormation?
EFormation is a learning community developed by Virginia Theological Seminary. It focuses on digital media for ministry: asking big questions and providing practical training for all skill levels. If you are clergy, church staff, a formation person, or a communicator, eFormation is for you. We are dedicated to bringing forward-focused and practical resources to faith leaders.
This online conference on June 7th will feature workshops by national leaders. They will cover everyday yet vital topics, informing the community on the best practices for applicable ministries. Workshop topics include:
Social Media 101
21st Century Church
Mind/Brain Education
Curation + Formation
In addition, affinity Groups conversations will be hosted on: Spanish-Speaking Communities, Quakers, Formation, Adult Formation, Social Justice, Communications, Spirituality and Worship, and more!
Special Curation and Formation Workshop by the Editors of Building Faith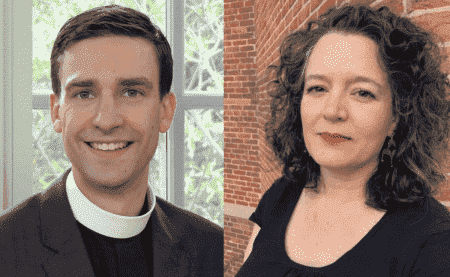 We are especially excited about the "Curation and Formation" workshop led by Building Faith co-editors Matthew Kozlowski and Charlotte Hand Greeson.
Matthew Kozlowski and Charlotte Hand Greeson have been curating resources – holding up the best of practical Christian formation – for years. Curation is a primary mission of their work at Building Faith. In this workshop, Matthew and Charlotte will share tips, advice, and practical examples to make you a better curator for your ministry field.
Learn More and Register
Learn more, discover great resources, and register now on the eFormation website.