"Jesus came and said to them… 'Go therefore and make disciples of all nations, baptizing them in the name of the Father and of the Son and of the Holy Spirit, teaching them to observe all that I have commanded you. And behold, I am with you always, to the end of the age.'"
The e-Formation Conference
This past week, June 1-3, people from around the country (and the world!) gathered for the 2015 e-Formation Conference. This event – part training, part sharing, part laboratory – is hosted by the Center for the Ministry of Teaching at Virginia Theological Seminary. The name "e-Formation" refers to the reality of ministry in a digital world.
Lay and ordained, paid and volunteer, participants explored digital tools to expand ministries in communications and formation. Workshops, in English and Spanish, covered topics from practical skills such as managing websites, to big picture thinking like connecting churches with neighborhoods. We encourage you to read the presentation descriptions, view the slides at the e-Formation Pinterest board, and click through to discover new ways of being the Church in the world. Here are five things we learned at e-Formation:
1. Have fun! You can't break the internet
Yes, technology can be intimidating. The good news is that digital media companies know this and are invested in making social media easy to create and engage with.
Schedule time to play. Practice on your personal accounts to become more comfortable with the medium and your message. Give yourself small tasks to complete: it is deeply affirming to be retweeted or "liked" by people who do not know you, but who appreciate your message.
Reflect before you click "post." If you make a mistake, don't worry, just learn where the "edit" button is. If you need to, apologize swiftly and move on, but don't engage in negative conversations. If these recommendations sound familiar, remember that digital ministry is ministry, and you are using a digital tool to reach real people.
2. Many of the tools you need are free
Facebook, Twitter, and Instagram are free and a great way to instantly connect with your community. As you become more comfortable with telling your story online, you'll want to use more specialized tools. Most social and digital media programs offer a basic program for free.
For deeper story-telling, WordPress' basic website platform is free. With an easy interface, your church can tell its story and keep up-to-date information on a searchable, one-stop site. Canva gives you the option of creating a seamless graphic story from Facebook page to blogpost to Sunday bulletin.
Finally, there are programs that aggregate tweets or photos to tell a story from multiple perspectives…they only cost the time to learn how to make it happen.
3. Choose the platform(s) that work for you, and jettison the rest
There are a lot of social media and digital platforms, but your church doesn't need to be on ALL of them. The advice we hear again and again at e-Formation is: determine what you like using, what seems to connect well with your constituents, and go with that.
Before creating a church account, spend time on multiple media platforms and search out other faith communities. You can model your media behavior on other people! Try out these media on a personal account before you commit to a church account. When you know what works for your community, close or delete accounts you won't be using. A church with an active Facebook page but no Instagram account portrays a better message than multiple accounts that are a season, or year, out of date!
4. Realize that you can't reach all your folks all the time
Social media won't magically make all of your parishioners actively involved in all of your programs. But don't let that stop you. Those households that you do reach will share with others. This is one of the biggest benefits of social media: once on the internet, your programming and your story are available for anyone who is interested.
Create a meaningful message that aligns with your faith community's mission. Integrate that message into your storytelling and all of your social media. Use graphics and art to reach people quickly and profoundly without words. Most of all, have faith that you are creating fertile soil for discipleship.
5. We're doing it again!
At the beginning of the week, we announced the good news that e-Formation 2016 has already been scheduled! That's right, it's already on the calendar. The 2016 e-Formation will be June 6-8 on the campus of Virginia Theological Seminary. This is your chance to hone digital skills, expand how you imagine ministry in a digital world, and spend time with your tribe!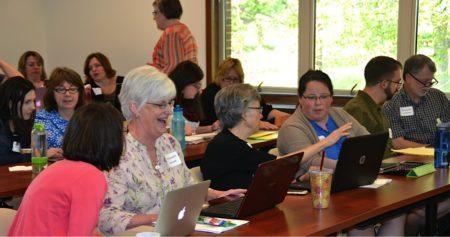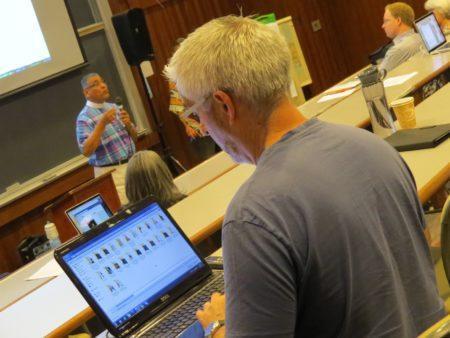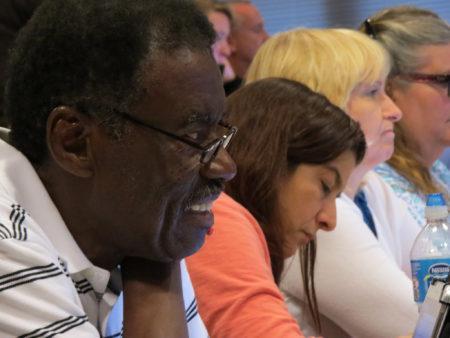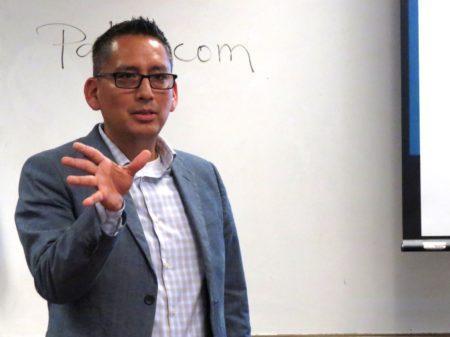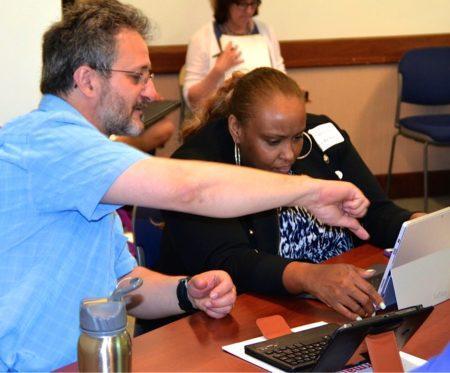 ---
Did you enjoy this article? Consider subscribing to Building Faith and get every new post by email. It's free and always will be. Subscribe to Building Faith.