Editors Note
We know the timing of this post means you can't use the idea in your church this Holy Week. But it's just SO good we had to share it!  Enjoy for inspiration, and tuck it away for next year =)
Helping All Ages Engage Holy Week
At St. Andrews in Glenwood, we have found that helping people focus on Holy Week is fruitful and engaging. For the past two years, we have focused our energy on trying out different programs to help our parishioners experience the full arc of Holy Week, even when they cannot make it to all the services.
This year: Holy Week passports.
Holy Week Passports is for every member of our congregation; people of all ages and stages will be able to participate. It is exciting to know that because of this program families with young children are asking them same questions as a married couple in their 70s.
Getting the Word Out
Again, the goal was for this program to be for all ages. So when we announced Holy Week Passports, we pitched it as a parish-wide endeavor. We spread the word with:
Weekly e-news announcements
A message from the rector
Announcements in worship
A Facebook live video with myself and 2 youth describing the passports and how to use them
The Passports were available to pick up the last week of Lent, and ushers passed them out on Palm Sunday to those who hadn't yet received one yet.
What's In Holy Week Passports?
The booklets are simple, well designed and carefully thought-out. For each day of Holy Week, there is a suggested Bible reading, a question, and a prayer prompt. Finally, the fun part: each day has an open space to place a "Passport sticker" when you finish.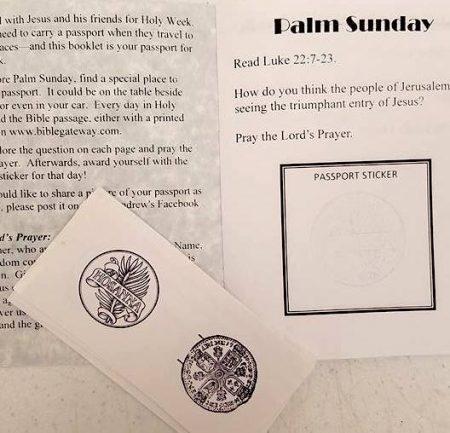 Making Holy Week Passports
Click the links below to get blank versions of the Passport booklet, plus the sticker document.
Add your church's Holy Week schedule to the booklet.
Print the Passport booklets. When you print the passport file it comes out with 2 booklets on a letter sized paper. Stack the pages and cut them in half. Staple the booklets.
Print the stickers on circle printable stickers – available from office supply stores.
Paper clip a strip of stickers to each booklet.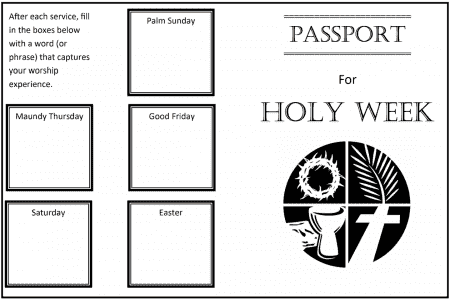 Passport Booklet printable pdf (click to download)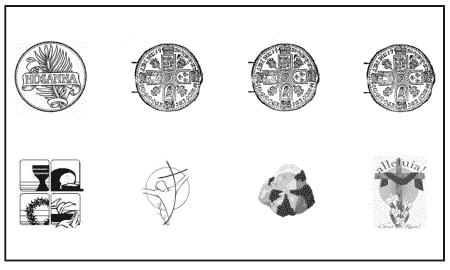 Stickers printable pdf (click to download)
---
Hannah Graham is the Director for Christian Formation at St. Andrew's Episcopal Church in Glenwood, MD.  Her vocation is to create space for people of all ages to know and be in conversation with God.  She lives with her husband and 3 very busy little boys.