What is Lent in a Bag?
Lent in a Bag is an activity first publicized by Shawn Schreiner and Vicki Garvey, and shared through Building Faith. See their original version here. Using small items and instructions, households can walk through Lent as they consider the symbolic meaning of each item. Over the years many people have added and amended the practice to fit their communities.
En Español: La Cuaresma En Una Bolsa
Recently, a church created a bilingual version of Lent in a Bag, and shared it with us, so that we might also share it. Dolores Mikula, SND is the Director of Religious Education at St. Mary Catholic Church in Painesville, OH.  As she explains:
"I translated the pamphlet into Spanish, as our church is 50% Hispanic. It is available if anybody would like to borrow it. It has a couple of specifically Catholic touches, but those are easy to edit 🙂
It seems to me it was a great hit with the families, and very easy to present in a bilingual setting.
Families actually filled the bags at a church event. I had created reflections in Spanish and English to put at each station where an item was waiting to be bagged. I was pleasantly surprised how many families took the time to read, discuss and pray at each station."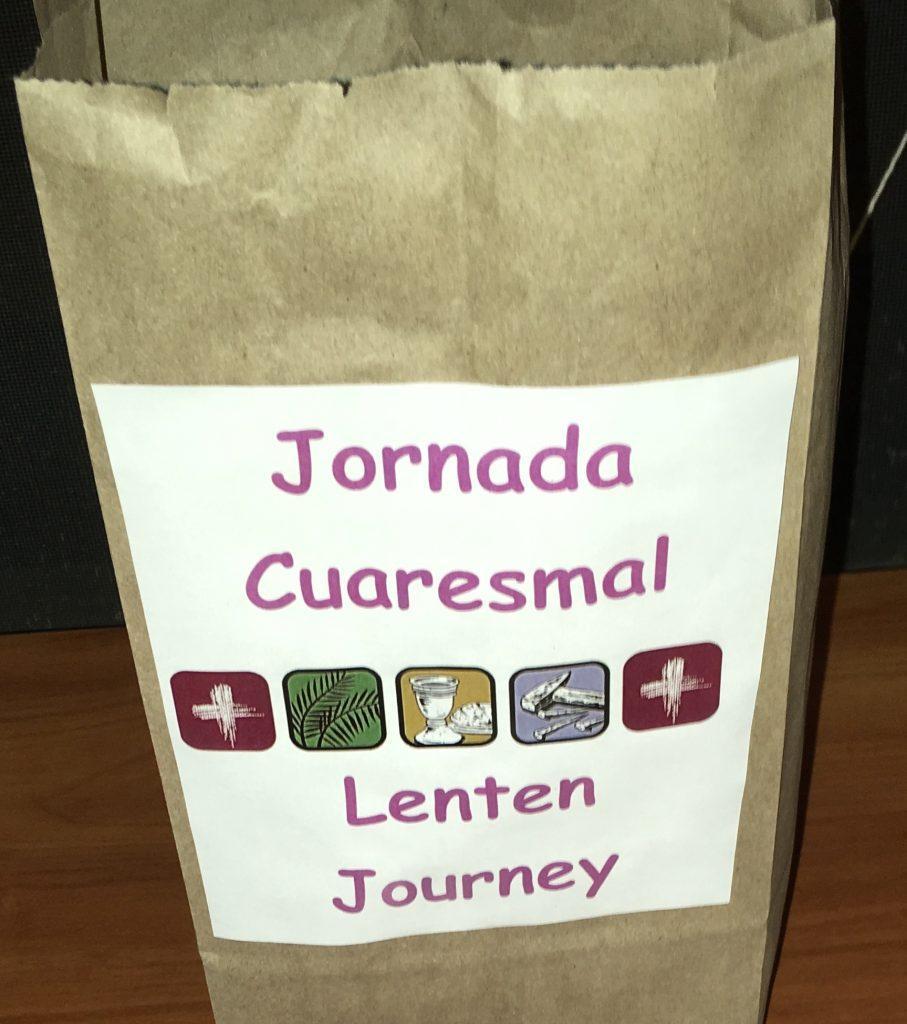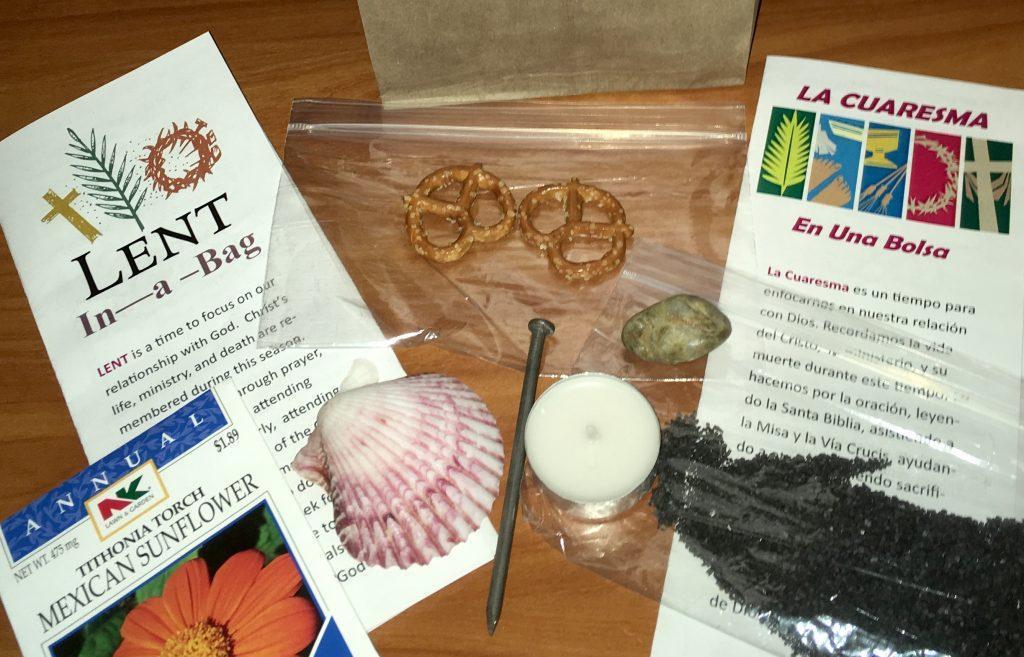 "La Cuaresma En Una Bolsa" Downloads
Click the links below each image to download the resources. Please provide credit to Dolores Mikula, SND at St. Mary Catholic Church.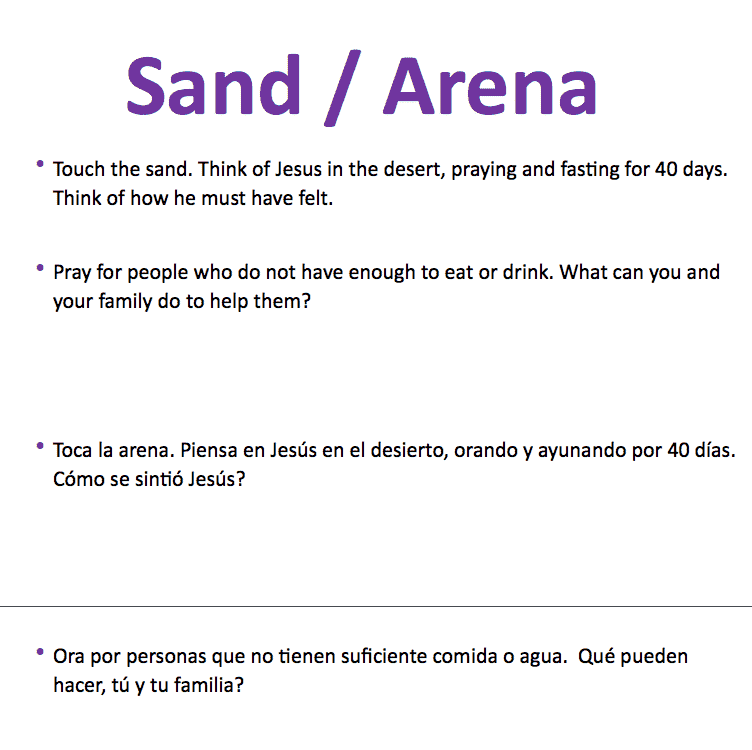 Table Directions in English & Spanish – Download Word Doc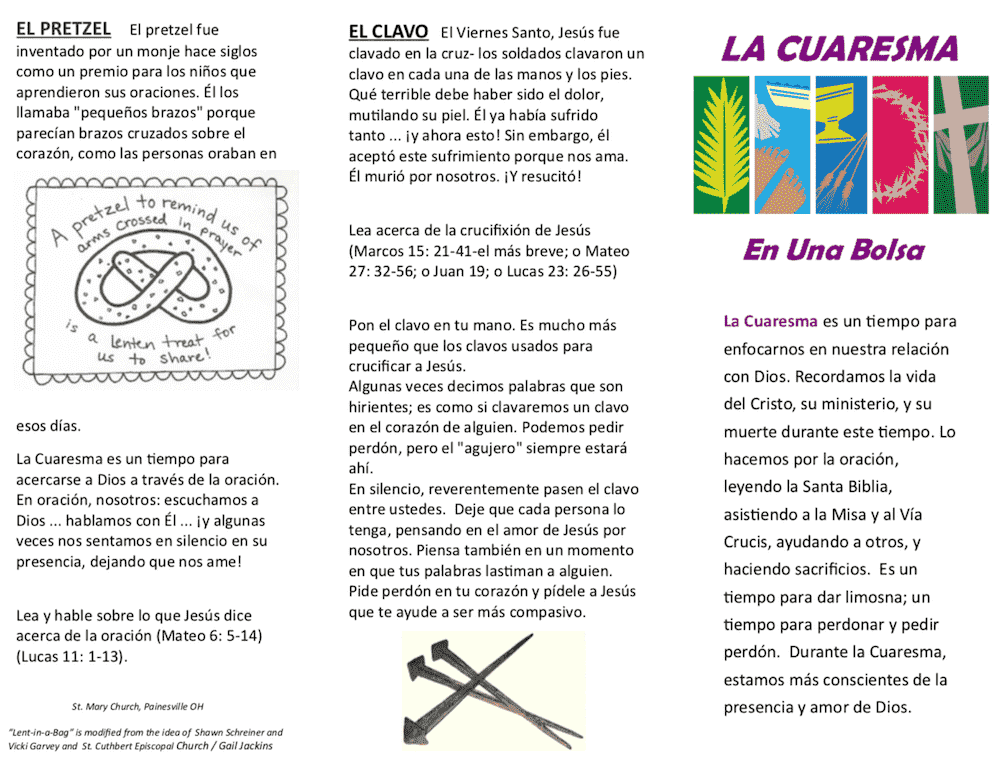 Trifold for La Cuaresma En Una Bolsa en Español – Download PDF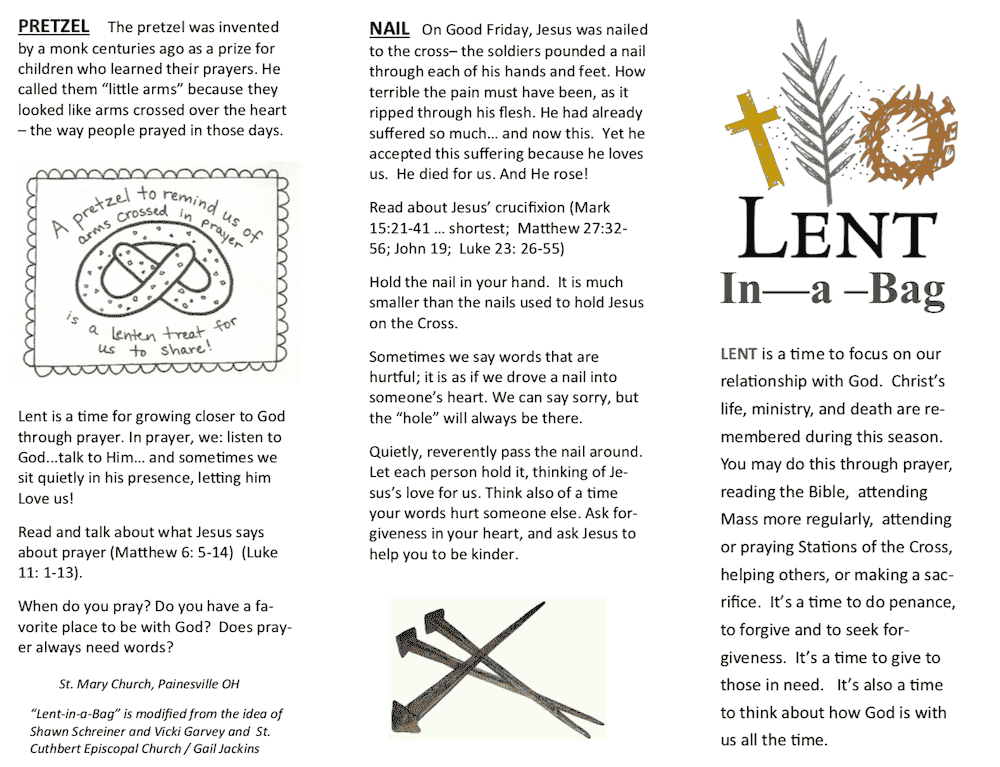 Trifold for Lent in a Bag Trifold in English – Download PDF