"I knew I wanted a fun, informal, social way to engage myself and others in sensory-rich faith reflection during this season. The result is a Spotify playlist, sourced from friends, and shared on an open platform."
More Than Words… to Describe Our Faith
Sometimes you just can't put your experience into words, especially when that experience has to do with faith. Music, photography, animation–these expand our "vocabulary" for telling each other and God how we feel.
People who study meaning-making are increasingly interested in everyday objects and media and how we select, consume, remix, and share them to create connections and new interpretations. This behavior has always been an important part of identity development, but of course the visibility of social networking has taken things to a new level. So has the ability to make and share images, audio, and video.
I knew I wanted a fun, informal, social way to engage myself and others in sensory-rich faith reflection during this season. The result is a Spotify playlist, sourced from friends, and shared on an open platform. Click below to listen through Spotify.
Spotify Playlist: "Strangers tryin' to feel less strange"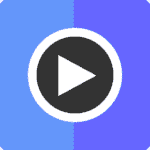 Selecting Songs for Lent
When I asked my Facebook friends for song suggestions, dozens of people chimed in, contributing well over a hundred songs. In fact, I had to make an overflow playlist (More Lent 2018).
A few of the suggestions were hymns or liturgical music, but most were stuff you could hear on the radio. Most had lyrics that mentioned Lenten themes like mortality, sin and forgiveness, difficult journeys and "the wilderness," etc. But many selected songs that were at least as much about the feeling of the music.
In fact, the hardest part of putting the list together was making sure there was enough variety – Lent definitely has some signature "sounds."
And that's the point, right? Because now on those days when I'm feeling disconnected from God – during a season that's all about reconnection – I can open up Spotify and be invited into a personally meaningful Lenten practice.
---