"Whether you are looking to inspire your church choir, relax on your way to work with music for your commute, or fill your home with beautiful harmonies, these recordings are sure to invigorate your spirit."
Bring Music into Your Life
As we approach Lent, it may be time to try something new. In this case, adding more holy music into our lives.
Three ideas:
Listen to spiritual music while you work.
Play spiritual music at home while the household gets ready in the morning, or winds down in the evening.
Set the tone for Sunday school or youth group. Have spiritual music playing as children/youth arrive.
The following items are available from Paraclete Press, which publishes an array of Christian choral music. Click on the links to listen to samples of all the music.
Award Winning Choral Music



Gloriæ Dei Cantores Choir presents the rich tradition of sacred music from medieval chant through the twenty-first century. The choir has received extensive critical acclaim in numerous publications including American Record Guide and The Boston Globe. With over 50 recordings to choose from, their music is sure to bless, inspire and encourage you in the faith.
Whether you are looking to inspire your church choir, relax on your way to work with music for your commute, or fill your home with beautiful harmonies, these critically acclaimed recordings are sure to invigorate and enliven your spirit. Check out the offerings below from this wonderful choir.
Thou Art My Refuge is the first of a three-volume series of the Psalms of David sung in English and beautifully harmonized. Gloriæ Dei Cantores provides a wealth of experience in the communication of the rich texts of these psalms, having chanted the psalms for nearly three decades in worship services.
Perfect for contemplative listening at any place or time, Thou Art My Refuge will be welcomed by all who love the Psalms for their beautiful poetry and spiritual depth.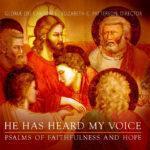 He Has Heard My Voice, the 2nd CD in the series, reflect the faithfulness of God in response to the Psalmist's pleas. They include Psalm 23 "The Lord is my shepherd"; Psalm 121 "I lift up mine eyes unto the hills"; Psalm 46 "God is our refuge and strength"; and other favorites.
The program notes include devotional materials on each psalm, making these recordings a valuable tool for private devotion.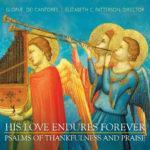 His Love Endures Forever: Psalms of Thankfulness and Praise features twenty-one of the most beautiful psalm tunes and the most uplifting texts in the series. From Psalm 8, "O Lord, our Governor, how excellent is Thy Name in all the world," to the final verse of Psalm 150, "Let everything that hath breath praise the Lord," these psalms express the utmost of praise and thanksgiving to God in every circumstance, and from every corner of creation.
Kaleidoscope: America's Faith in Song celebrates the sacred sounds of America. This is the music that has lofted through church rafters across the United States since its founding, and continues to bring comfort and strength to its faithful people today. Featured is a new arrangement of "Amazing Grace"; classics by some of America's great composers such as Aaron Copland, Virgil Thomson, Leo Sowerby and Paul Manz; and beloved hymns from Appalachia and the South, arranged by Alice Parker and others.
Appalachian Sketches:  Gloriæ Dei Cantores presents an exciting collaboration with Grammy Award-winner Mark O'Connor. Featured on this recording is a 15-minute commissioned work by O'Connor, Let Us Move, with violin obligato. Also featured are arrangements of beloved hymns and folk songs from Appalachia and the Old South.
"Nothing could have prepared me for the day I first heard this music sung back to me. . . . Gloriæ Dei Cantores' voices sounded like angels descending from Heaven, delivering and rendering my music in a way that seemed to shake the rafters and elevate the spirit." —Mark O'Connor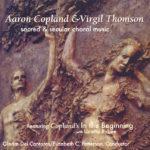 Aaron Copland & Virgil Thompson: Celebrating the centenary of Aaron Copland's birth, Gloriæ Dei Cantores presents a broad spectrum of choral music by Aaron Copland and Virgil Thomson. These two musical giants exemplified the ideals of American culture and established a truly American style for music. The centerpiece for this recording is the first American recording in many years of Copland's choral masterpiece "In the Beginning." Also included are Thomson's beloved Four Southern Hymns, and a selection of vibrant choral arrangements of Copland's Old American Songs.
"Best of all are the Hymns from the Old South, sung with care and elegance but never lost their bright simplicity. Green Fields may be the loveliest hymn I've ever heard."
— American Record Guide
Gregorian Chant



Gloriæ Dei Cantores Schola is dedicated to the singing and study of Gregorian chant. Its expertise and experience come from daily chanting liturgies at the Church of the Transfiguration in Orleans, Massachusetts. Years of study with the late Dr. Mary Berry, CBE, founder of the Schola Gregoriana in Cambridge, England, and the monks of St. Peter's Abbey, Solesmes, France, also contribute to the Schola's passion for Gregorian chant as a vibrant and living form of sung prayer.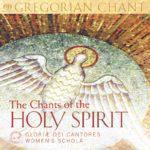 Chants of Holy Spirit: "Three of the finest chant CDs have been released by Gloriæ Dei Cantores: The Chants of Angels, The Chants of Mary and The Chants of the Holy Spirit. Put a Gloriæ Dei Cantores SACD on your surround sound stereo and be transported to a timeless place of eternal beauty." –Kansas City Star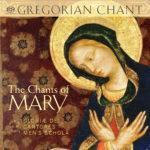 Chants of Mary: "This is yet another superb production from a source that sets the example time and time again. Do delve into the clear, cool waters of Gregorian chant – this is a perfect place to start." –Audiophile Audition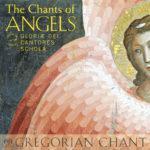 Chants of Angels: "I've been writing about the angels for many years. When I listen to The Chants of Angels, I feel as if I'm that much closer to my heavenly subject matter. This music is glorious, and I mean that in the most technical theological sense. Thank you." –Mike Aquilina, author of Angels of God: The Bible, the Church, and the Heavenly Hosts
---
Paraclete Press was incorporated in 1983 and is the publishing house of the Community of Jesus, an ecumenical monastic community rooted in the Benedictine tradition. It is our mission to publish books, music and videos which remind us, "Never lose hope in the mercy of God."