Fond Farewell to Matthew Kozlowski
Dear Readers,
We have bittersweet news to share. This June, Matthew Kozlowski will be stepping down as co-editor of Building Faith, in order to focus on his doctoral studies and other ministries. This was a hard decision for Matthew, but we know it is the right one; he will be dearly missed. Virginia Theological Seminary thanks him for his dedication in shepherding Building Faith and serving the Lifelong Learning department.
Associate Dean of Lifelong Learning and Director of the Center for the Ministry of Teaching, Lisa Kimball, reflects,
"Matthew has transformed the CMT's ministry and helped to clarify our mission through his steadfast commitment to Christian discipleship coupled with his extraordinarily skillful attention to detail. To know Matthew is to know joy! His priestly presence and practical sensibilities proved an exceptional combination to expand our reach and deepen our impact. Thank you, Matthew, for gracing us with your 'can do!' attitude and many gifts. We promise to build on the strong foundation you have laid."
Continued Leadership With Charlotte Hand Greeson
Fear not! Charlotte Hand Greeson, who has worked side by side with Matthew since 2014, will continue in her role as co-editor of Building Faith. Charlotte's steady hand, creative passion, and knack for networking will continue to fuel the site.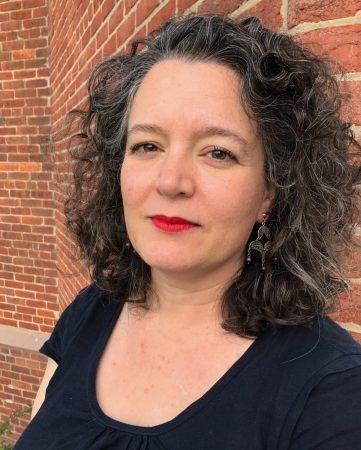 Welcome Keith Anderson
We are also excited to welcome a new face and voice to the Building Faith team: Keith Anderson! Along with Charlotte, Keith will serve as co-editor, ensuring that Building Faith continues to deliver and curate content for ministry with all ages.
Keith serves as a pastor at Upper Dublin Lutheran Church (ELCA) in Ambler, Pennsylvania where he engages people of all ages in faith formation. He has written extensively about the intersection of faith formation and digital technology, including his books The Digital Cathedral: Networked Ministry in a Wireless World and Click2Save Reboot: The Digital Ministry Bible, which he co-authored with Elizabeth Drescher. Keith has been a friend and frequent collaborator with Virginia Theological Seminary, and we are thrilled to now welcome him in an official role. Learn more about Keith.
Serving You, Our Readers
For almost a decade, Building Faith has delivered resources and guidance for Christian education with all ages. Thank YOU for your loyal readership. Our mission is to equip ministry leaders to teach the Christian faith and form disciples of Jesus Christ. We look forward to many years ahead in this endeavor.
Peace and blessings to you and yours,
-The Building Faith Team