Summer can be a great time to dive into a book or two (or more!). If you want to do some summer reading and would like to add a book about ministry to your list, we've got a selection of recommendations picked specifically for formation leaders that you might enjoy.
We at Building Faith reached out to several publishers of Christian books and resources and invited them to share their top two book picks for formation leaders and church ministers. Below are the recommendations that they offered (alphabetized by publisher name and by book title). In this compilation, you will find a wide variety of options to explore: books about Christian education and spiritual formation, guides for Bible study and confirmation, devotional and liturgical resources, books on pursuing antiracism and social justice, poetry, and a collection of insights on navigating ministry.
We are grateful to all of these publishers for contributing these titles along with the summaries and images for their books. We invite you to check out these picks and to let us know your favorite Christian formation book titles in the comments.
Happy reading!
Abingdon Press
Soul Stories: African American Christian Education, revised edition (2005)
by Anne E. Streaty Wimberly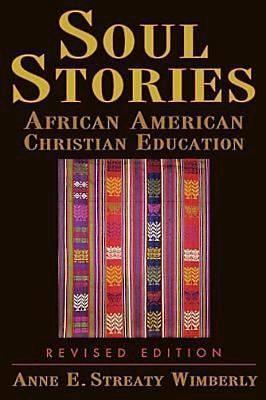 In this revision of Soul Stories: African American Christian Education, Anne Streaty Wimberly moves toward Christian education with African American families. Soul stories link persons' everyday lives with the Christian scriptures. The soul stories in this revised volume take on a cross-generational orientation with emphasis on linking stories of family identities, events, relationships, and story plot with Bible stories and exemplary Christian faith stories found in the African Diaspora. This orientation builds on an awareness of the continued fragmentation of Black family life and the disconnect between generations on one hand and the profound yearning for a common family history. The goal of Wimberly's model is to enliven the values associated with the image of "village" in order to empower and equip African Americans today.
Teaching Biblical Faith: Leading Small Group Bible Studies (2015)
by Jack L. Seymour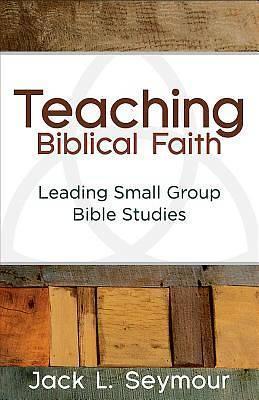 Biblical faith is a lens for viewing life. In Teaching Biblical Faith: Leading Small Group Bible Studies, Jack Seymour refreshingly illustrates how the reading of scripture is a resource for ongoing theological reflection connecting experience, vocation, daily life, and faith. Teaching has concrete consequences affecting the very ways people of faith view the world and make decisions for living. It matters; it makes a difference in how people think and act. Written in an accessible style, the book provides a manageable way to inspire conversation about the many ways the Bible can be taught, the purposes and outcomes of each approach, and how biblical wisdom shapes personal and corporate decision-making. Useful strategies for leading group Bible study help congregations respond faithfully to the biblical witness and cultivate a whole-congregation approach to Bible study.
Church Publishing
Lifelong Faith: Formation for All Ages and Generations (2022)
by John Roberto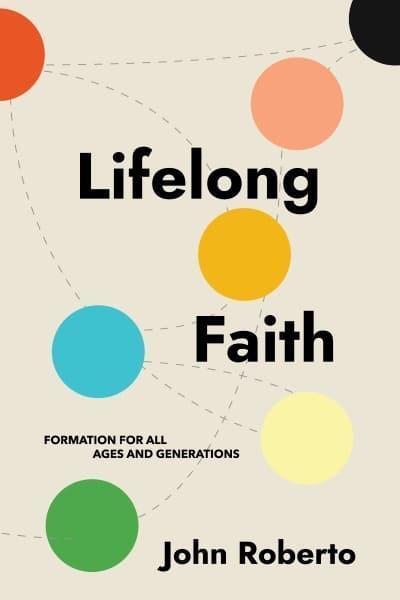 Written by a pioneer in faith formation, Lifelong Faith: Formation for All Ages and Generations outlines a strategy for building a formation program for all ages. With over 50 years of experience, author John Roberto offers current research, clear examples, and tools for design and evaluation. This book is a practical, thoughtful, and comprehensive guide for clergy, educators, and lay leaders who seek a fresh, holistic approach to Christian education and discipleship. As Lisa Kimball writes in the foreword, "The book offers a systematic process for your congregation or faith community to discern its faith formation goals and methods for the actual people in your reach. Once you know why you are committed to the work of discipleship, with whom, and what their spiritual growth can look like, John's vast experience across multiple denominations, geographies, and cultures offers a wide range of methods and media for you to draw on to share the Good News."
A Women's Lectionary for the Whole Church (2023)
by Wilda C. Gafney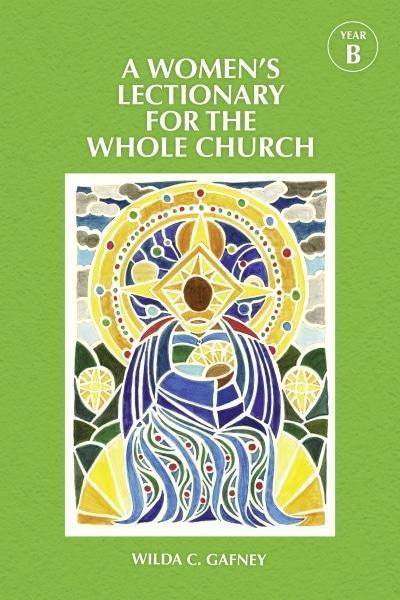 This summer, Wil Gafney will publish the second volume in the three-volume A Women's Lectionary for The Whole Church. In this alternative lectionary, which is designed for use in the liturgy or in a study group, Gafney focuses on women's stories that are often missing from conventional lectionaries. A fresh, inclusive, and thought-provoking translation of each reading draws out feminine images for God and calls attention to the presence of women and girls in the biblical text. As Kelly Brown Douglas writes, "A Women's Lectionary for the Whole Church is about more than the merits of inclusive language and of engaging diverse perspectives. With the precision of a biblical scholar and the faith of an Episcopal Priest, Wilda Gafney re-configures our biblical gaze and expands our theological imagination, bringing us closer toward understanding the image of God in which we are all created. A Women's Lectionary for the Whole Church is an essential tool for all 'who seek to know God more clearly and to follow God more nearly.'"
Fortress Press
Deconstructing Racism: A Path toward Lasting Change (2023)
by Barbara Crain Major and Joseph Barndt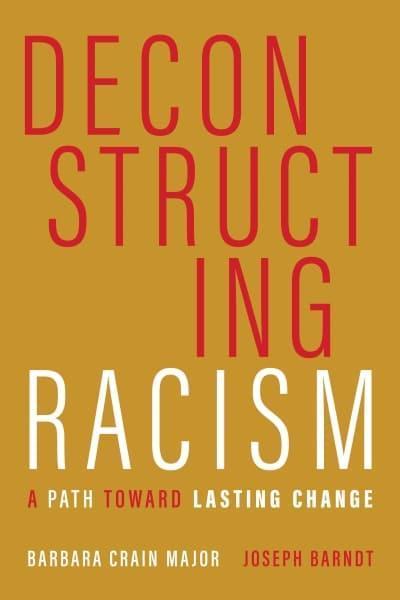 In Deconstructing Racism, Barbara Crain Major and Joseph Barndt trace how opposition to anti-racism efforts remains strong in the church, even as Christians eagerly name racism as sin. Major and Barndt argue that racism must be deconstructed piece by piece because of the ways it's embedded in church and society. However, the authors also argue that such deconstruction is possible. By providing anti-racism strategies that work, they argue that if racism can be deconstructed in the church, then it's possible to eliminate racism from other social systems, too.
The Everyday Advocate: Living Out Your Calling to Social Justice (2023)
by Ross Murray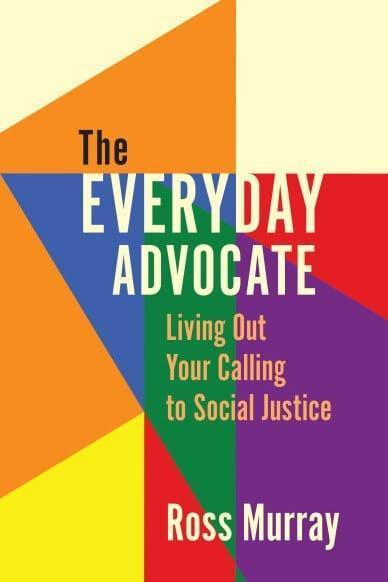 Ross Murray provides concrete, helpful advice for people who want to become advocates but feel stuck in terms of how they might turn that wish into reality. The Everyday Advocate walks readers through the process of thinking about where their unique interests, skills, and gifts might connect with the needs of the world. Each chapter includes a "Go and Do Likewise" section as well as a series of user-friendly prompts inviting readers to "reflect" and then "act." Murray's writing is conversational, biblically grounded, and engaging. This book is a great fit for both individual and group use. Murray is a deacon in the Evangelical Lutheran Church in America and serves as vice president at the GLAAD Media Institute.
Forward Movement
Forward Day by Day (new issues quarterly)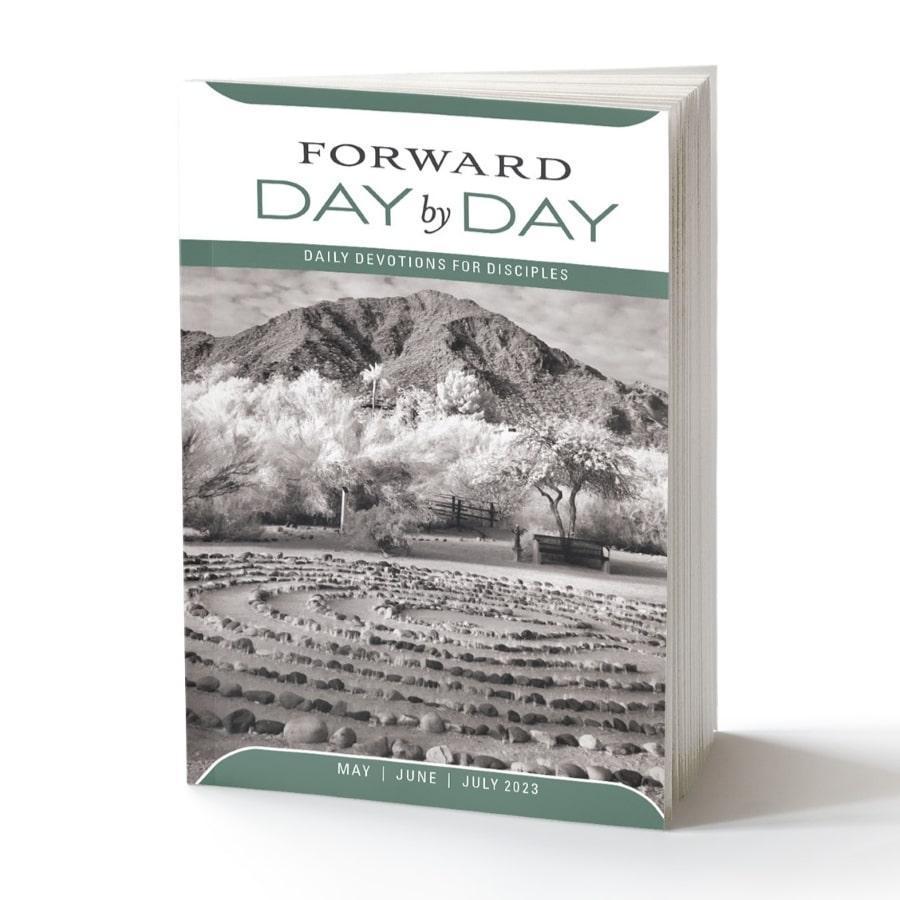 Forward Day by Day is a booklet of inspiring meditations for each day of the year. This iconic daily devotional brings readers a different author each month, ensuring the messages offer a wide range of experiences and witness. The meditations reflect on a single Bible passage from that day's lectionary readings, making it a great addition to existing daily prayer routines or a starting place for those wishing to begin a practice of daily prayer. Quarterly issues are available in English and Spanish and are mailed about a month before the quarter begins.
Signs of Life: Nurturing Spiritual Growth in Your Church (2023)
by Jay Sidebotham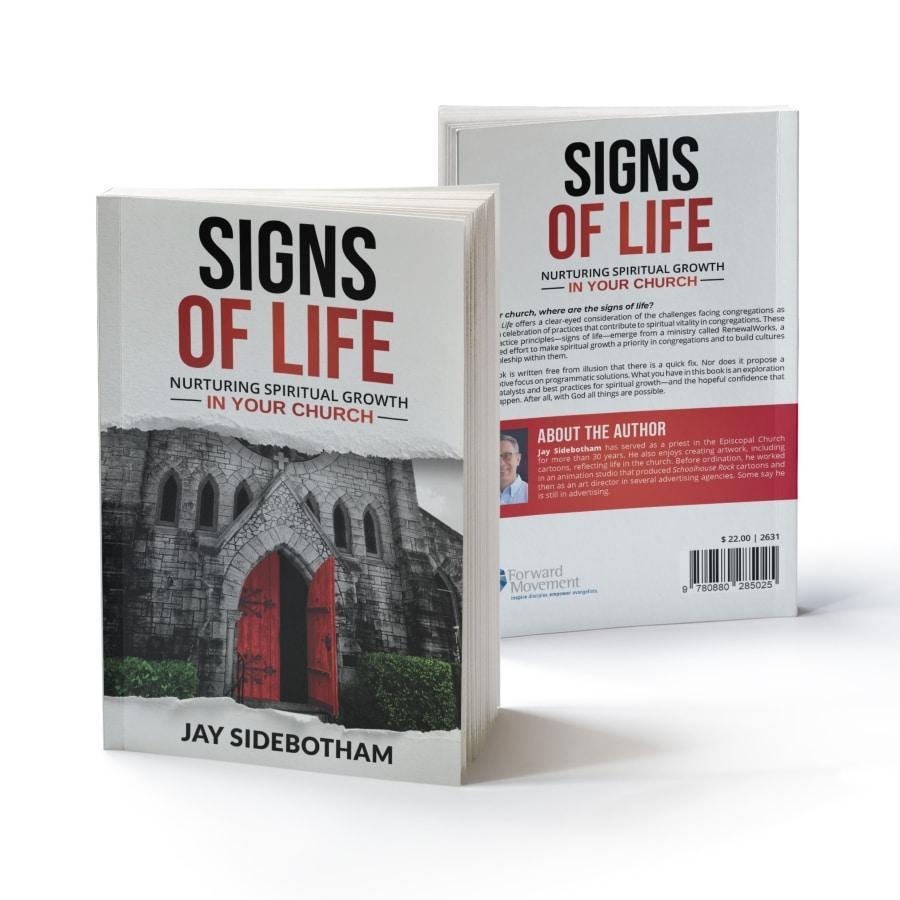 Signs of Life offers a clear-eyed consideration of the challenges facing congregations as well as a celebration of practices that contribute to spiritual vitality in congregations. These best practice principles—signs of life—emerge from a ministry called RenewalWorks, a concerted effort to make spiritual growth a priority in congregations and to build cultures of discipleship within them. The book is written free from illusion that there is a quick fix. Nor does it propose a prescriptive focus on programmatic solutions. What you have in this book is an exploration of the catalysts and best practices for spiritual growth and the hopeful confidence that it can happen. After all, with God all things are possible.
Paraclete Press
Catching Fire, Becoming Flame: A Guide for Spiritual Transformation, revised 10th anniversary edition (2023)
by Albert Haase, OFM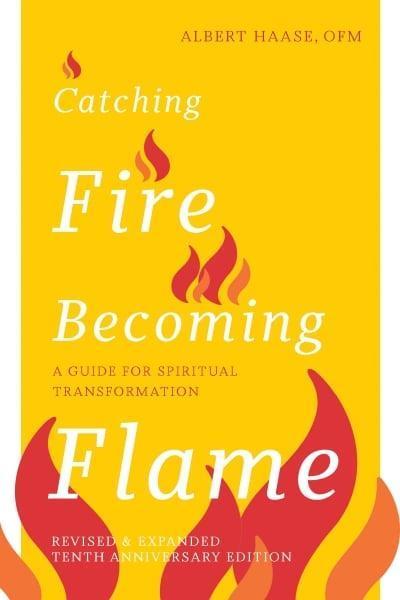 Beloved spiritual director Albert Haase unlocks the mysteries behind how to develop and maintain an enthusiastic and "on fire" relationship with God. In 38 power-packed, concise chapters, he gives readers the tools and kindling to prepare for the spark of God in their life—and then shows them how to fan it into flame. This book glows with time-tested wisdom as an experienced spiritual director shares the secrets of the saints. With supplemental reading suggestions and reflection questions, this eminently practical book functions like a spiritual retreat—perfect for all ages and stages of following God through life and an incredible resource for religious educators. Catching Fire, Becoming Flame is designed to be a handy resource for expanding knowledge and practice of ancient and contemporary spiritual practices. It will fuel readers' creativity and appreciation for myriad ways to fall in love with God and inspire that love in others—which, in the end, is what being on fire is all about.
Christian Poetry in America Since 1940: An Anthology (2022)
edited by Micah Mattix and Sally Thomas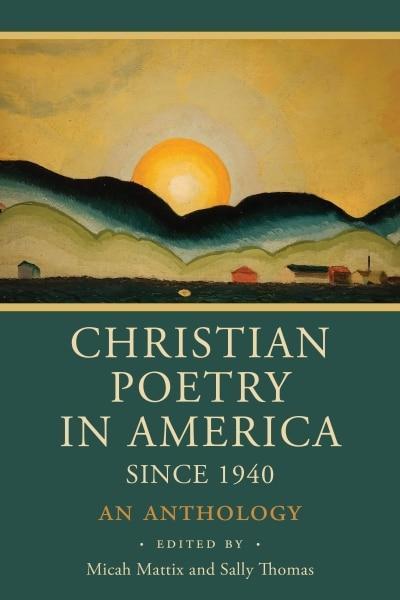 Showcasing 35 American poets born in or after 1940, this anthology confirms that one of the most vibrant developments in contemporary verse has been a renewed engagement with the Christian faith. Across a full spectrum of Christian belief, including the struggle to believe at all, these poets bring the power of their art to bear on serious questions: how to understand the goodness of God in a fallen and tragic world, how to reconcile universal truths with the particularities of human experience, how to render familiar events of salvation history in new language that generates its own epiphanies. As Christian engagement assumes a multiplicity of modes and voices, so does contemporary poetry in America. This volume, then, selective yet representative, features the work of early-, mid-, and late-career poets, formalists, free-verse poets, and experimenters in prosody. This anthology bears witness to the poetic mind as it seeks that which is above. It's an excellent resource for classical Christian education and for high school and up. It's also a wonderful source of devotional material to enhance any religious education or formation curriculum as well as personal study.
Westminster John Knox Press
100 Things Every Child Should Know before Confirmation: A Guide for Parents and Youth Leaders (2016)
by Rebecca Kirkpatrick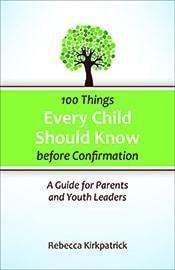 This book gives Christian educators, Sunday school teachers, parents, and adult volunteers a compact guide for equipping their youth with knowledge and understanding of their own faith. It offers an overview of 100 essential topics that all children growing up in the church should learn about, including key Bible stories, church history, sacraments, creeds, worship practices, world religions, and more. Each entry includes suggestions for how educators and parents can explore this item with their children and ideas for integrating the topic into the child's overall Christian education.
Professional Christian: Being Fully Yourself in the Spotlight of Public Ministry (2022)
by Sarah Bereza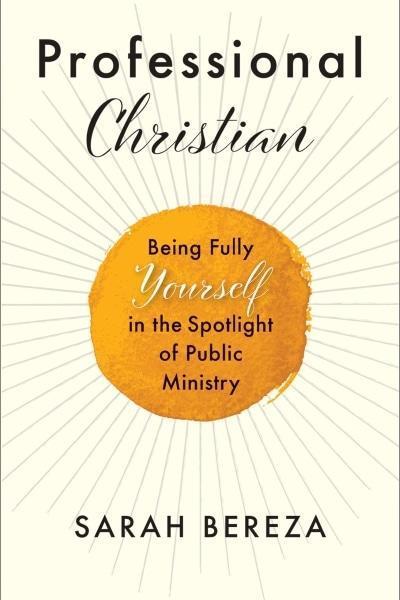 Are we supposed to hide our imperfections and let people see only the shiniest parts of our lives? If you have ever felt like you're working under a microscope or that you've been put on a pedestal you don't want or deserve, know that you are not alone. Professional Christian gathers the wisdom from 50 church leaders in a variety of roles (including Sandhya Jha, Jacqueline J. Lewis, Bruce Reyes-Chow, Nikki Toyama-Szeto, and Will Willimon) on topics such as authenticity, privacy, boundaries, doubt, self-care, and the challenges of being held to a higher standard. The stories, advice, and wisdom from these leaders help to show us that thriving in any kind of ministry should not have to come at the expense of our identity and relationships. Written by a church musician with over 20 years of experience in ministry, Professional Christian helps church leaders learn to flourish as an integrated person of faith living out their call to vocational ministry.
---
Featured image is by congerdesign on Pixabay