On September 12, 2019 Lisa Brown and Hershey Mallette Stephens shared their experiences gathering and shaping stories. Lisa shared how storytelling takes place on digital platforms and both presenters gave stellar examples of how congregations can dive deeper into story sharing.
Three Take Aways
Four Kinds of Stories Orient and Inspire – In a congregational setting we generally have four kinds of stories: the foundational stories of our faith (scripture), the stories of our denomination or faith tradition, the stories of our congregation, and the stories of God's transformation work in the lives of individual members. Part of the work of faith communities is to bring these stories into the light, to amplify them, in order to orient and inspire the community.
Practical Ideas – ~ Use an image of a Biblical story and ask "If you had there, where would you have been in this image." ~ Put discussion questions on tables at coffee hour. ~Use every church meeting as an opportunity for people to share stories by having a simple check-in question (What in your life is bringing you joy right now? What in the life of our church are you most excited about right now?).
Digital Space Is Great for Storytelling – Storytelling does not only happen with word, images are very powerful storytellers. In the digital space, visuals matter. Our digital spaces can be more meaningful when we shift from thinking about them as only informational to thinking about them as relational.
Resources From This Webinar
About The Presenters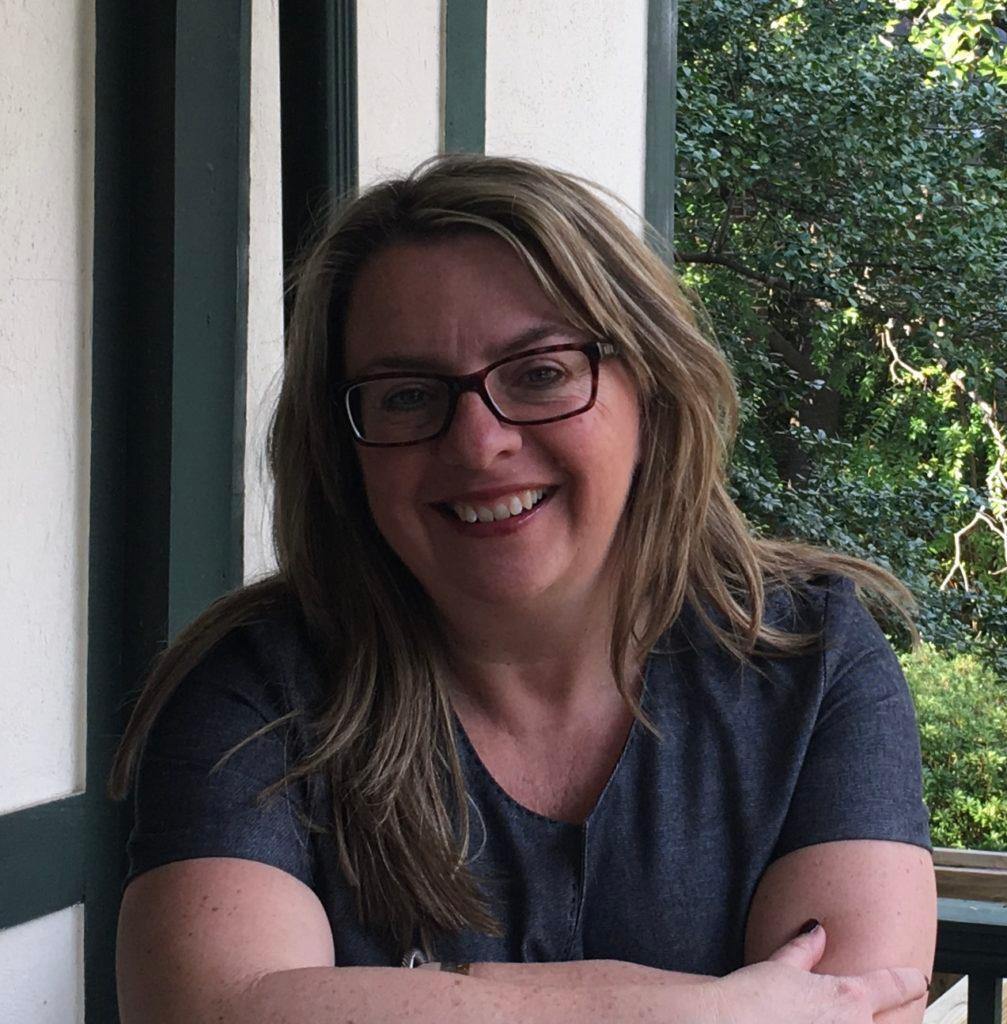 Lisa Brown – As the Director of Digital Ministry for Membership Vision, Lisa works with faith-based organizations to map their ministries onto the digital landscape. She is passionate about creatively enriching spiritual lives through digital storytelling, experiential learning, and collaborative art. Lisa contributed to John Roberto's book Faith Formation with a New Generation and her book, The Best VBS Workbook Ever! was released in 2017. A writer for Building Faith and InsideOut camp curriculum, and an active member of Forma, she thrives on supporting others in their ministries. She continues to grow in personal faith through Education for Ministry (EfM) and holds a certification in Leadership in Faith Formation from Virginia Theological Seminary. Lisa is also on the General Convention Task Force for the Formation & Ministry of the Baptized; and represented the Diocese of Pittsburgh as a Deputy for General Convention in 2018.

The Rev. Hershey Mallette Stephens – Hershey serves as the Associate for Children, Youth, & Families at St. John's Episcopal Church in Chevy Chase, MD. Before joining the St. John's staff, Hershey worked in the Presiding Bishop's Office of Evangelism, where she was Project Lead for the Beloved Community Storysharing Campaign. This work afforded her the joy and opportunity to hear stories of faith, grace, and discovery from Episcopalians of all ages and backgrounds from around the country. Hershey enjoys listening and learning from children and young people, and dreaming up new and fresh ways to tell the story of God in Christ. She has served as chaplain intern at New York University, and as a chaplain at several international youth events and Episcopal Church young adult conferences. She is an avid learner with a curious spirit, and, among other things, enjoys reading, listening to podcasts, and traveling and meeting Episcopalians and Anglicans from all over the world.