"They need to have a genuine enthusiasm, because enthusiasm is contagious! And hey, if this is really the good news, show me that you are excited about it!"
A Conversation with Bud Shand
Working at Virginia Theological Seminary has its benefits. Among them, we often run into fascinating and brilliant people. Such was the case last month when we had lunch with Bud Shand. Actually, he is The Right Reverend James J. Shand, having recently retired as the diocesan Bishop of Easton. Full disclosure: Bishop Shand is President of the VTS Board of Trustees and a masters degree graduate from VTS, not altogether a stranger to these parts!
Bishop Shand told us some terrific stories, and shared his thoughts on Christian formation – an area to which he is deeply committed. But perhaps the most interesting thing he shared was the following questions that he would ask his diocesan clergy.
"I've had so many conversations with clergy over the course of my career. And I learned to ask four questions (directly or indirectly) to discern whether a person has the qualities to be successful in the church.
1. Do you have a committed relationship with Jesus Christ? … Tell me about it.
That second part is critical. Because everyone of course says yes they have a committed relationship with Jesus. But can they tell me about it? What it's like to follow Jesus every day? How does he make a difference in your life? That's what I want to know.
2. How do you pursue collaboration in ministry?
For me, in the church, we don't need lone-wolves. We need people who can work together; who can collaborate. And that's church staff, that's clergy and lay, that's being able to work with your bishop. And very importantly, can you work with people even when you disagree?
3. Where is your enthusiasm?
I have to tell you, when I go to church, I want to be able to tell that the person up front cares about the Gospel. I want them to be into it. They don't have to be jumping up and down; but they need to have a genuine enthusiasm, because enthusiasm is contagious! And hey, if this is really the Good News, show me that you are excited about it!
4. Do you have compassion in your leadership?
Anyone can drive their own agenda. But the church needs people who can lead with compassion, who realize that this thing is about people. If a leader doesn't have compassion, they could be the best speaker in the world or the best visionary in the world, but it won't work.
So there it is: committed relationship with Jesus, collaborative spirit, enthusiasm, and compassion. If someone has those four, or can develop those four, they're going to be a great minister in the church."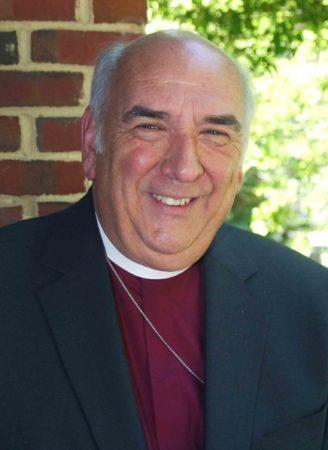 Our thanks to Bishop Shand for his words and challenge to us all. For all ministers – lay and ordained – would that we might consistently ask ourselves these four questions, praying for God to fill us with the Holy Spirit and help us develop these qualities for ministry. Amen.
---
Did you enjoy this article? Consider subscribing to Building Faith and get every new post by email. It's free and always will be. Subscribe to Building Faith.