Through the Ages: 20s
By Dorothy Linthicum
Hattie Strange, Chicago, Illinois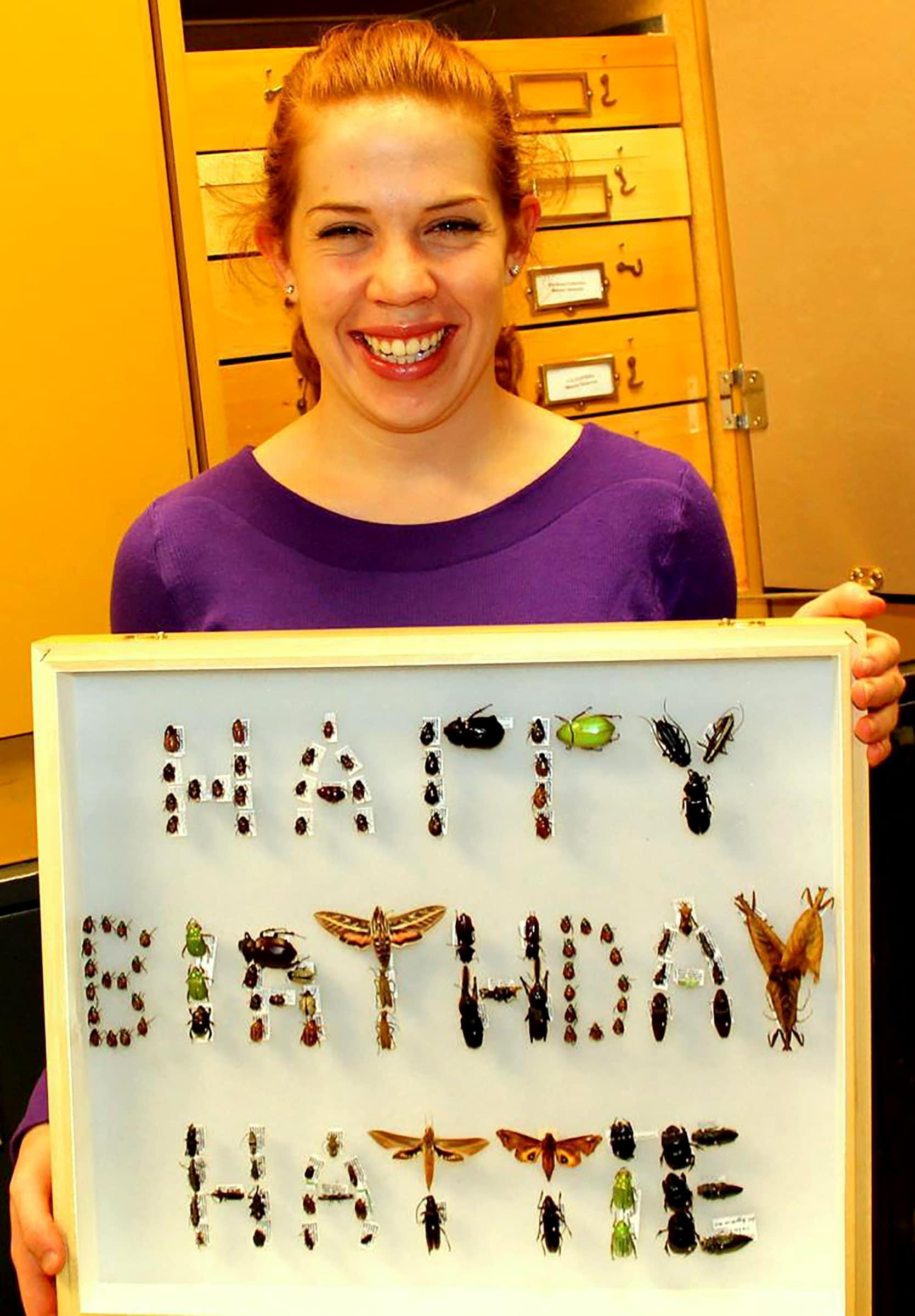 "I did everything backward," said Hattie Strange in describing her confirmation experience. She was confirmed at Grace, St. Luke's in Memphis after her freshman year in college at the University of Wisconsin.
At the university, she was active at St. Francis House, an Episcopal ministry on campus. "I decided I wanted to be confirmed," she said, with a formal commitment similar to the way people enter into marriage.
On returning home, she visited the rector at Grace, St. Luke's and announced two defining statements about her faith: "I have a relationship with God," and "I have a relationship with the Church." Strange added that she didn't "need" to be confirmed. "I just wanted to be a member of a community that I already knew I was a part of."
The rector quickly added her to a group of 13-year-olds who were scheduled to be confirmed the next week. During that service Strange felt something special happen during the laying on of hands. "I felt more hands than were there," she said. "I have carried that memory with me."
When she returned to the university the next fall, she had several informal sessions with the campus chaplain, Tom Ferguson, to learn more about the Episcopal faith. St. Francis House, she noted, provided her and others a welcoming space "to make the Holy Spirit known." Strange's backward journey took her forward to a new place.
Through the Ages: 30s
By Dorothy Linthicum
The Rev. Annie Pierpoint Mertz, Hayward, California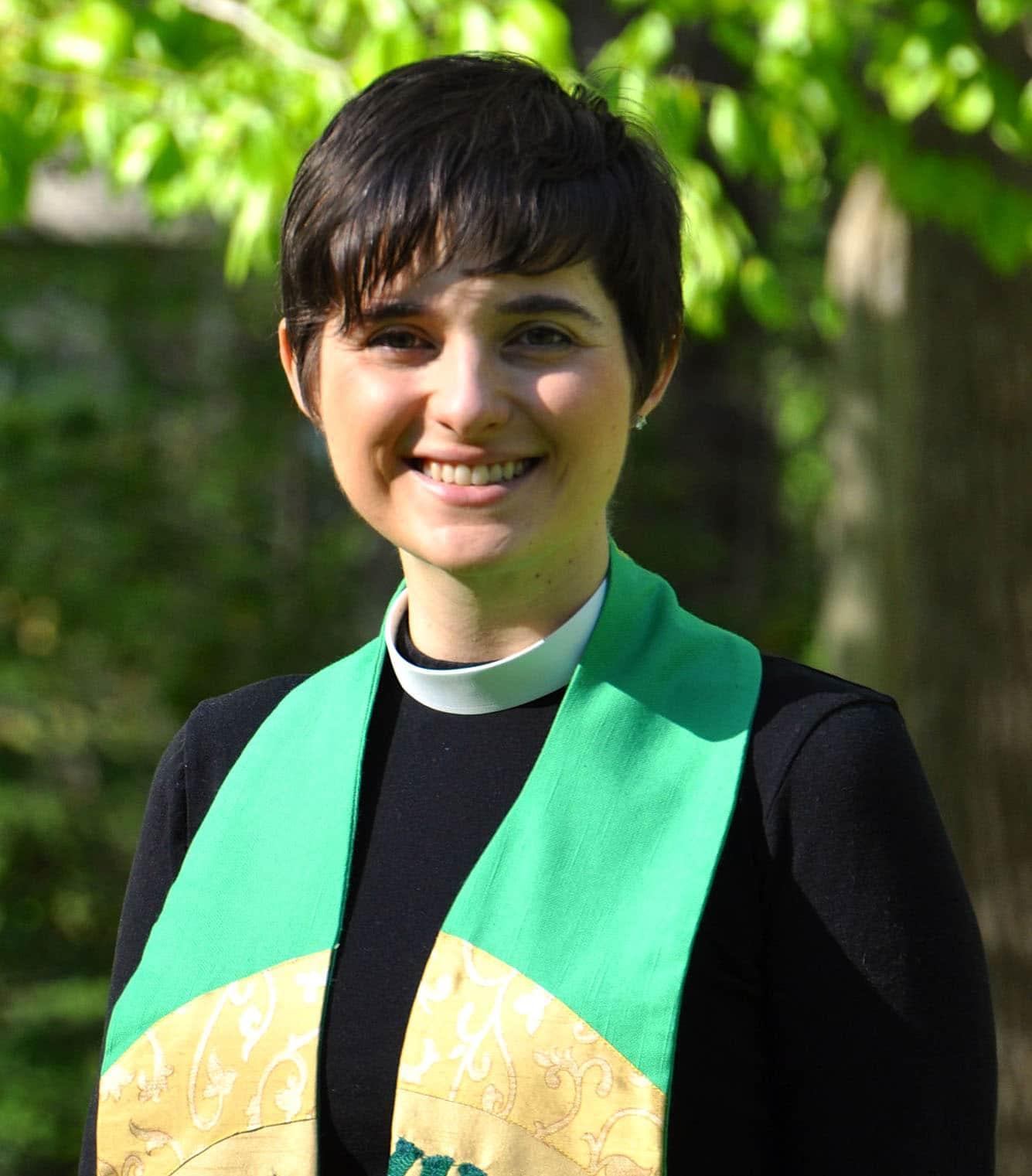 Confirmation was a profound experience in Annie Pierpoint Mertz's life. It began at her home church, St. John's in Oakland, California, which has a history of strong youth ministry. Ably led by Kellor Smith, the director of youth and family services for over 35 years, the church also is the home of Confirm Not Conform, confirmation programs for youth and adults that are used by Episcopal churches throughout the country. Annie describes herself as a "living guinea pig" for the curriculum that was just emerging as she reached adolescence.
When she reached the "right age," which was seventh grade, her mom announced that it was time for her to sign up for confirmation classes. Annie thought the whole idea was "kind of dumb," since she had no intention of being confirmed then or ever.
"But soon I started going to the classes each week, which were very intensive." They were led by the rector, with the underlying premise of "so you are getting confirmed," but Annie was not ready. By the end of the class, Annie was still not ready to be confirmed.
In her confirmation class and in the Confirm Not Conform curriculum, a ceremony marks the end of the year of study with student presentations of memorized scripture, a reflection of religious initiation ceremonies of bar and bat mitzvahs in the Jewish tradition.
Even though Annie refused to be confirmed, she was invited to be a part of the ceremony at St. John's and to select a passage of scripture to memorize. She chose a passage from the Book of Daniel—the section about his being in the lion's den—primarily because a boy she liked at the time was named Daniel.
"I was welcomed to be a part of the ceremony, even though I did not get confirmed," Annie said. "I was waiting for the church to reject me, but that did not happen at any level."
Confirmation Revisited
Two years later, when the next confirmation class was being formed, Annie asked if she could come back to be a facilitator/student leader. "Here I was an unconfirmed heathen," she said, figuring that there was no way that she would be allowed to return as a leader. "I was testing my church community."
The adult confirmation leaders welcomed her into the group as a student leader, and Annie completed her second confirmation course. And again she did not want to be confirmed. "I was still not ready," she said.
Two years later when she was 17, she was invited to take part in the program in a planning role. She met weekly with other leaders to plan the class sessions. "That year was incredible," she said. "I felt a kinship with the class and knew that I had been helpful to them as a leader."
This time when the question was asked, "Do you want to be confirmed?" she said yes, and asked the entire class to be her presenters.
"That is when I made a lifelong commitment to the community that I loved. My commitment was not to a theology or a faith tradition, but to a community."
Annie is now an Episcopal priest. The commitment she made to her community of believers stays with her still.
A través de los años: 40s
Por Sandra Montes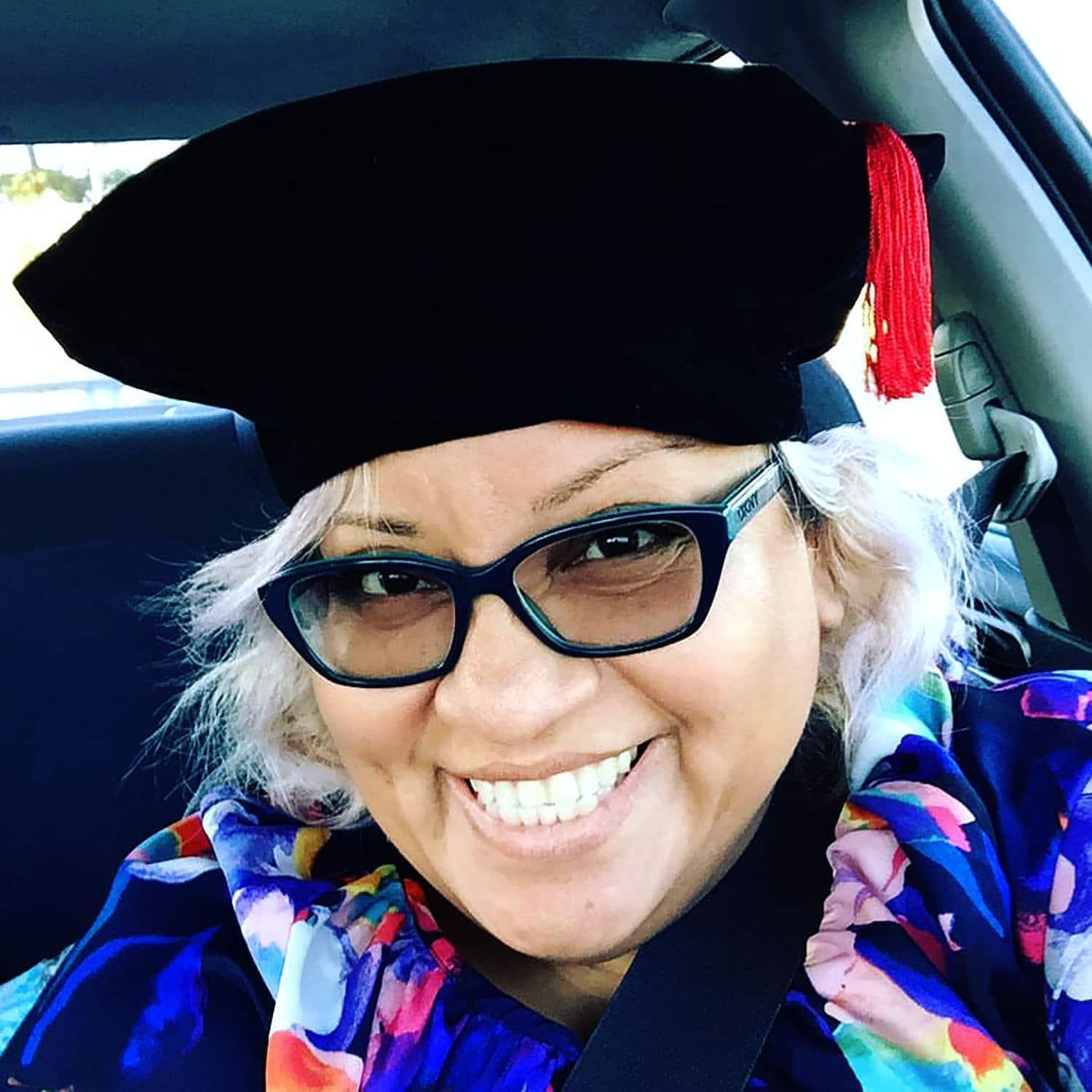 Nací en un hogar de fe en Trujillo, Perú. Mi papi era pastor en la Iglesia Alianza Cristiana y Misionera; cuando tenía 4 años, nos mudamos a Guatemala para que mi papi pudiera ir al seminario. Crecí evangélica, me decían que las personas católicas romanas no iban a ir al cielo y que mucho de lo que hacíamos o nos gustaba era pecado o cosas satánicas. No podía bailar porque era pecado. Recuerdo que mi mami y papi me contaron que no podían ir al cine porque la iglesia lo veía como pecado.
Ellos nunca me enseñaron a odiar. Al contrario, siempre mostraban amor a todo el mundo, oraban por ellos, les escuchaban, y les ayudaban. Cuando estaba en la secundaria, mis padres
se mudaron a Houston y unos meses después, mi hermano y yo también. Mi papi, porque no ganaba mucho como pastor asistente, entregaba pizzas. Una noche después de haber sido golpeado y dejado por muerto, llamó a su pastor quien le dijo que le llamara cuando salía del hospital.
Por casualidad, mi papi encontró en su billetera la información que le había dado un obispo episcopal que vivía en Houston, el Obispo Pina, años antes en una conferencia ecuménica. El Obispo Pina fue al hospital y el resto, como dicen, es EpiscoHistoria. Mi papi se jubiló en marzo como el primer rector Latino de la Iglesia Episcopal San Mateo, en ese tiempo, la iglesia latina más grande y por muchos años la única autónoma en la nación.
Mi familia comenzó a ir a San Mateo donde mi papi trabajó limpiando, como músico, y líder de estudios bíblicos. Cuando vi la cruz inmensa, los pastores vestidos con largas batas, la gente de rodillas, y haciendo la señal de la cruz, pensé, "¡Me voy a ir al infierno!" ¡Nos habíamos convertido en Católicos Romanos!
Mi papi siempre decía que habíamos sido llamados al ministerio como familia y si no nos sentíamos bien en la Iglesia Episcopal nos podíamos ir. Estoy tan feliz que Dios intervino en nuestras vidas, aunque fue una entrada triste y dramática a la Iglesia Episcopal.
Unos años después, me iba a confirmar. Recuerdo que me habían dicho que cuando te confirmas, el Espíritu Santo se puede manifestar de varias maneras y debíamos estar abiertos al Espíritu. No tuve un "momento" en el Espíritu, pero sí sentí paz y gozo, que son parte del Espíritu.
También recuerdo que estaba tan feliz de recibir mi propio Libro de Oración Común en inglés (que nunca usé porque he estado en congregaciones de habla hispana toda mi vida episcopal). St. Matthew's, la iglesia donde me confirmé, se convirtió en una misión Latina y después en parroquia otra vez.
No lo sabía en ese entonces, pero entré a una denominación que, con todas sus altas y bajas y buenas y malas, es la mejor para mí. Puedo decirte que he tenido muchas experiencias en el Espíritu Santo desde mi confirmación.
Estoy orgullosa de ser parte de una Iglesia tolerante, y que permite las preguntas. Me encanta cuando nuestro Obispo Presidente Michael Curry dice que somos la rama Episcopal del Movimiento de Jesús. Por el ejemplo de mis padres, sé que el ser Episcopal no significa que tenemos todas las respuestas ni que somos la única denominación que va a ir al cielo. Más bien, es ser parte de algo más grande, una familia, que me anima a ser la cristiana que soy, así como mi propia familia me anima a ser exactamente quien soy.
No nací en la Iglesia Episcopal pero corrí hacia ella lo más pronto posible. Ha sido uno de los regalos de Dios más grandes y me ha dado muchos momentos en el Espíritu Santo. Hoy, oro lo que oraron sobre mí hace casi 30 años: Fortalece, oh Señor, a tu sierva Sandra, con tu Espíritu Santo; dale poder para servirte; y susténtala todos los días de su vida. Amén. (Libro de Oración Común, 340).
Sandra Montes, Ed.D., vive y trabaja en Houston.
English Translation:
Through the Ages: 40s
By Sandra Montes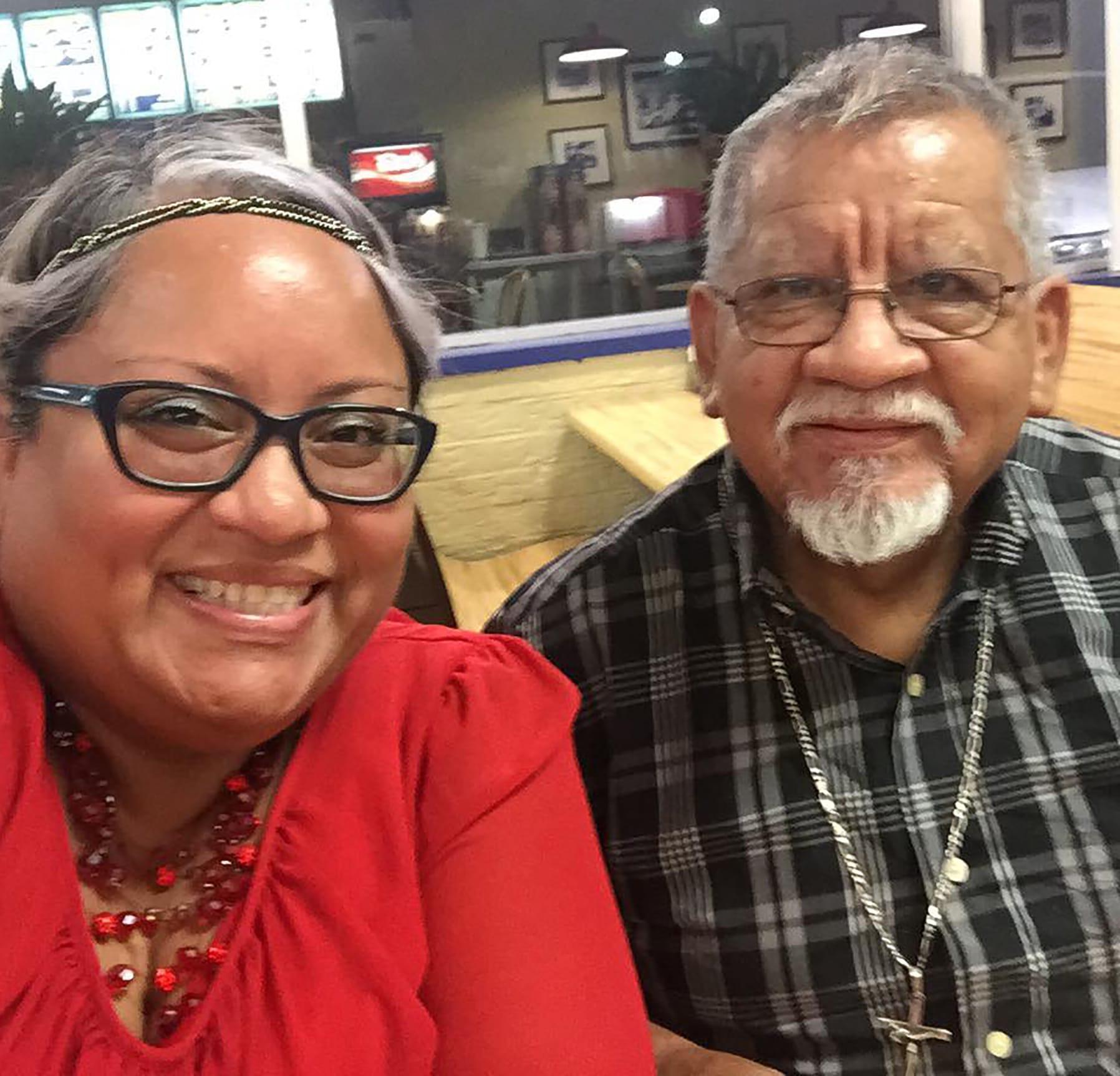 I was born into a faith-filled home in Trujillo, Perú. My dad was a pastor in the Christian Missionary Alliance Church; when I was 4, we moved to Guatemala so my dad could attend seminary. I grew up Evangelical, told that Roman Catholics were not going to heaven and that a lot of the things we did or liked were satanic or sinful. I was not supposed to dance because it was a sin. I remember my parents telling me that they were not allowed to go to the movies because it was seen as a sin.
My parents never taught hate. On the contrary, they always showed love to everyone and prayed, listened, and often took in people in need. When I was in high school, my parents moved to Houston and a few months later, my brother and I joined them. My dad, because he was not paid well as an assistant pastor, delivered pizzas on the side. One night after he was beaten and left for dead, he called his pastor who told him to call back when he was out of the hospital.
By chance, my dad found in his wallet a business card given to him years before at an ecumenical conference by an Episcopal bishop, Obispo Pina, who happened to live in Houston. Bishop Pina came to the hospital and the rest, as they say, is EpiscoHistory. My dad retired in March as the first Latino rector of Iglesia Epsicopal San Mateo, the largest, and for many years only Latino self-sustained parish in the nation.
My family moved to San Mateo where my dad started working as a sexton, musician, and Bible study leader. When I saw the huge cross, the pastors dressed in long robes, people kneeling, and making the sign of the cross, I thought, "I am going to hell!" We had become Roman Catholic!
My dad always said we were called into the ministry as a family and if we did not feel comfortable in the Episcopal Church we could go. I am so happy that God intervened in our lives, although it was a sad, dramatic entrance into the Episcopal Church.
A couple of years later, it was time to get confirmed. I remember being told that when you get confirmed, the Holy Spirit may manifest herself in various ways and to be open to the Spirit. A Holy Spirit "moment" didn't happen, but I did have a sense of peace and joy, which are part of the Spirit.
I also remember being so happy to get my own Book of Common Prayer, which I've never used because I have been in Spanish-speaking congregations my entire Episcopal life. St. Matthew's, the church that confirmed me, died out, became a Latino mission and then a parish again.
I didn't know it then, but I entered a denomination that, with all its ups and downs and rights and wrongs, is the best one for me. I can also tell you that I have had many Holy Spirit experiences since I was confirmed.
I am proud to be a part of a Church that is accepting and allows for questions. I love when our Presiding Bishop Michael Curry says that we are the Episcopal branch of the Jesus Movement. Because of my parents' example, I know that being Episcopalian does not mean having all of the right answers or being a member of the only denomination going to heaven. Rather, it is being part of something larger, a family, that encourages me to be the Christian that I am, just like my own family encourages me to be exactly who I am.
I was not born into the Episcopal Church but I got to it as fast as I could. It has been one of God's greatest gifts and has given me many Holy Spirit moments. Today, I pray what was prayed over me almost 30 years ago: "Strengthen, O Lord, your servant Sandra with your Holy Spirit; empower her for your service; and sustain her all the days of her life. Amen." (Book of Common Prayer, 418)
Sandra Montes, Ed.D., lives and works in Houston.
Through the ages: 50s
By Dorothy Linthicum
Rt. Rev. James Mathes, Diocese of San Diego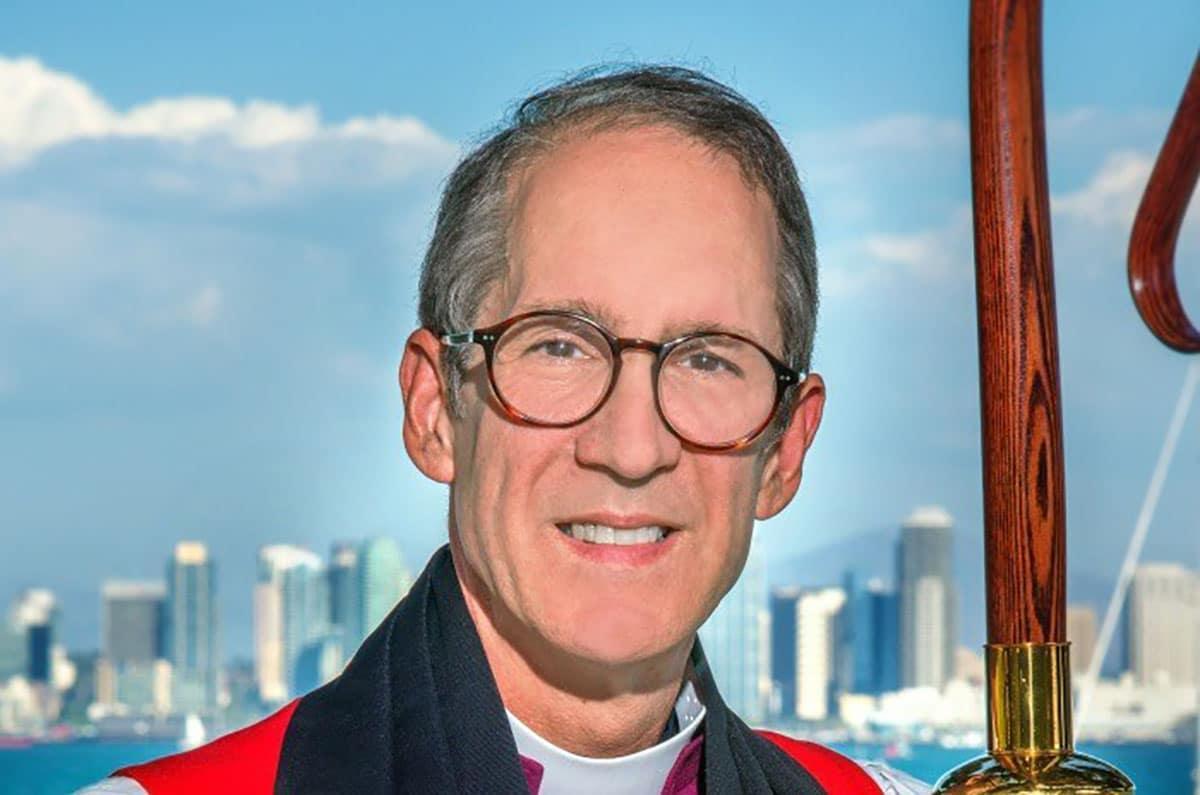 Bishop James Mathes described his experience with confirmation as being "one of those folks who went through confirmation in the sixth grade," completing a necessary "walk to the communion rail." It was 1970, and he and his family were attending the Church of the Incarnation, a large, traditional church in Dallas.
The premise of the confirmation program centered on memorization. Each student was expected to learn, for example, the Nicene Creed, the Apostle's Creed, the General Thanksgiving, and other parts of the prayer book. After a student could successfully recite one of these items, he or she received points. After earning a set number of points, the student was eligible to be confirmed. Prizes could be earned by those getting more than the minimum number of points.
Mathes doesn't remember a lot about confirmation classes. "I do not remember a single person I was in class with," he said. "I do not remember if there was a curriculum." What remains clear in his mind is the attentiveness and kindness of the confirmation leader, the Rev. Brice Cox. This mentor strongly influenced Mathes and started his movement toward his vocation.
Mathes' only regret from his confirmation experience is not telling Cox about the important role that he played in his life. "I don't think we often understand the impact we make with people," Mathes said.
Although the pedagogy of his confirmation preparation seems questionable, Mathes noted that "those things I memorized I still keep with me." And he will never forget the kindness of Cox, who helped him begin his journey toward the priesthood.
Through the Ages: 60s
By Dorothy Linthicum
Carol Lafley, retired, Alexandria, Virginia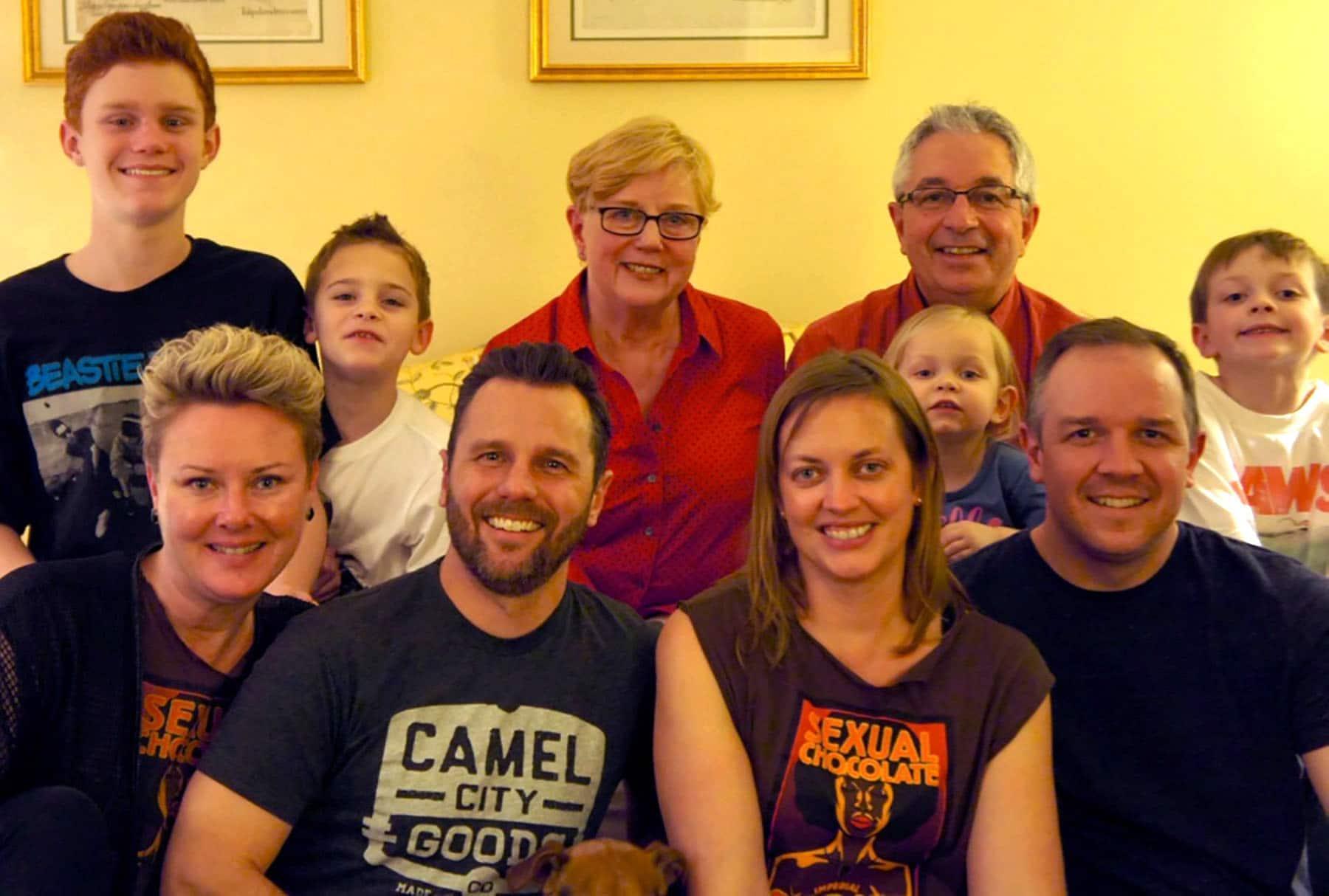 Confirmation was a profound experience for Carol Lafley. "It was a special moment for me," she said, "because my family has been at Christ Church (Alexandria) for so long." Lafley was confirmed with her cousin John, making confirmation even more a family experience.
She shares a birthday with Robert E. Lee, whose history is closely entwined with Christ Church. Her position at the kneeling rail during the confirmation service was at the same place where Lee had been confirmed decades earlier, marked by a small plaque.
She was among the fifth generation in her family to be a part of Christ Church. During confirmation, she said, "I felt like I was in tune with the church." That powerful sense of belonging "made me want to always stay in the Episcopal Church." The service itself solidified in her mind who she was and what she wanted to be.
Through the ages: 70s
By Dorothy Linthicum
Martin K. Austin, Ellicott City, Maryland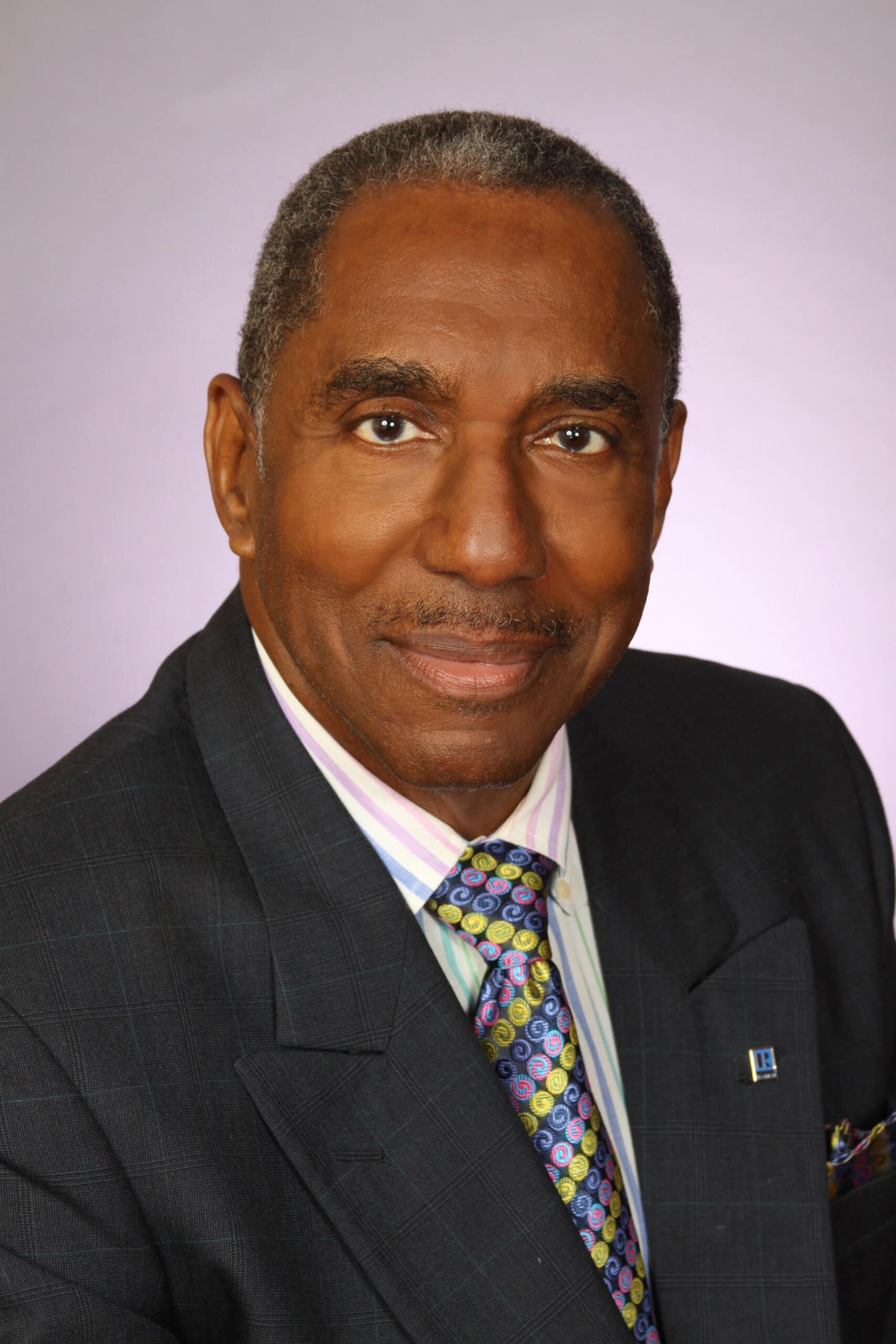 Two organizations prepared Martin Austin for confirmation formally and informally during his college years: Trinity Episcopal Church, Morgantown, West Virginia, and the Canterbury Club at the University of West Virginia. Austin was drawn to the Canterbury Club first through its Sunday evening program that included a meal. Its sponsoring church, Trinity, drew him with its music program and choir.
A lot of university faculty attended Trinity, said Austin, "and they would answer any question you asked them." But it was the Canterbury Club that gave students "respite, comfort, spiritual training, and help with finding themselves." He added, "These clubs did a lot for students' religious development and drew others who would be non-churched or non-episcopal to the Episcopal Church."
Austin was the only black person at Trinity, "but that did not seem to matter to them or to me," he said. The confirmation classes met in the evenings, with about 15 male and female students. It was not a quick program. The classes were carefully planned and laid out with a syllabus by church members, many of whom were university faculty members. Most confirmands had one mentor, but Austin had two. Dr. Stillwell, a member of the university faculty and blind, and his wife Mrs. Stillwell who accompanied her husband to most events.
"The university environment," said Austin, "was like a small town." He always felt welcomed, partly because of the support of the Stillwells who, said Austin, "probably ran some defense for me behind the scenes." They also invited him to their home for dinner and helped him complete confirmation assignments.
The confirmation curriculum was centered around interviews with people in the church. "We had a lot of dialogue with parishioners to discover which parts of the worship meant something to them." Trinity used a variety of services on Sunday and throughout the week to engage much of the liturgy in the prayer book. "This is the way we learned parts of the prayer book," he said.
Before he left Morgantown and the university, the Rev. Donald L. Rogan, Trinity's rector, talked openly with Austin about churches he would likely encounter in his life. The high church services that Austin enjoyed at Trinity along with the intellectualism of the congregation would rarely be available, especially in more rural areas or places of poverty.
In looking back at that time in his life, Austin noted that "there was not much else for me to participate in" at the university. But the Canterbury Club and Trinity Church "protected, supported, nurtured, and prepared me" for a life of faith. "They served me well."
Through the ages: 80s
By Dorothy Linthicum
Bonnie Lilley, Alexandria, Virginia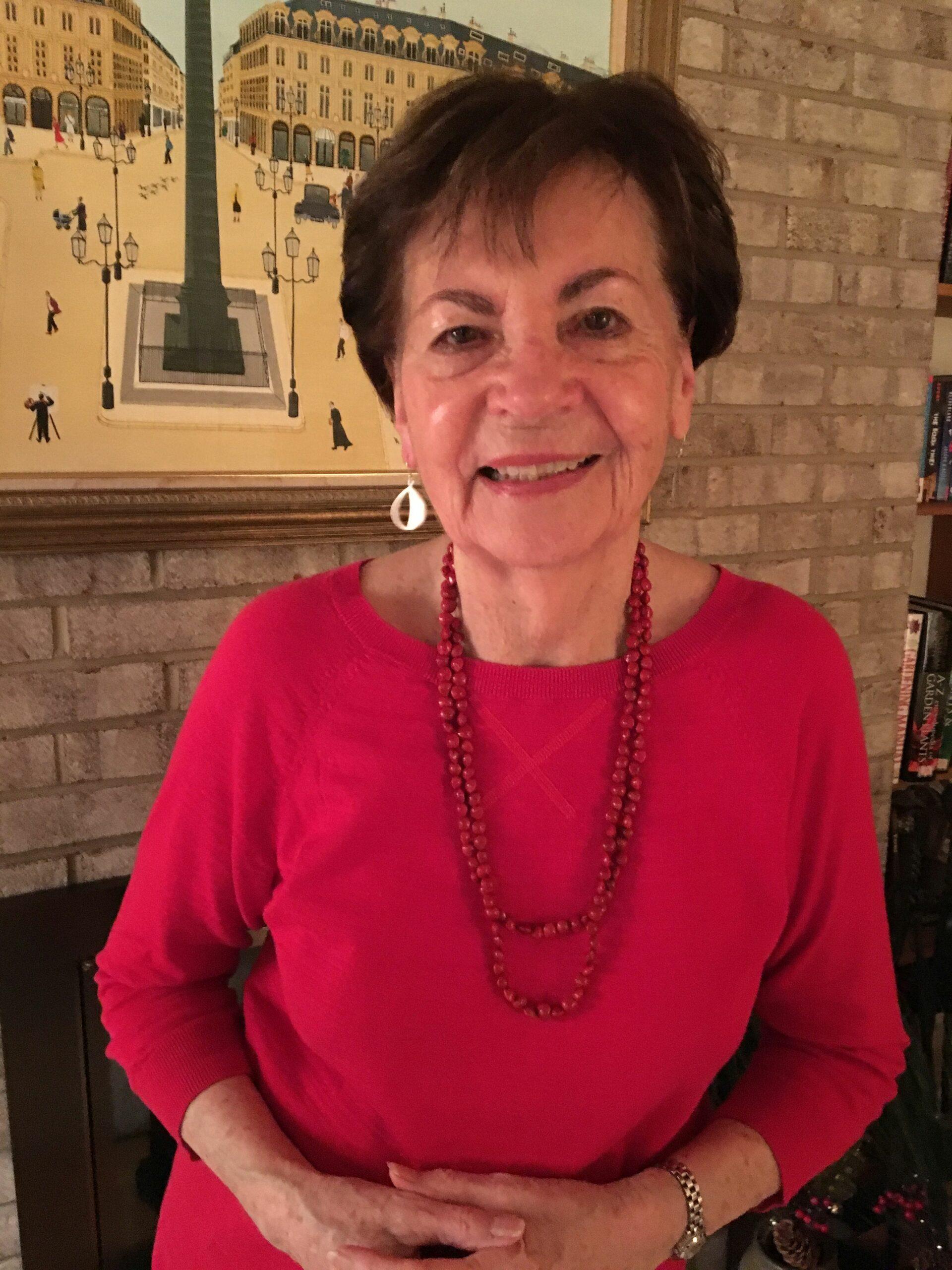 Although Bonnie Lilley doesn't remember very much about her confirmation experience, it led her to a lifetime within the Episcopal Church. Her long commitment to the Church and her activities in her current parish inspire many who are much younger than her 87 years.
Lilley was drawn to confirmation classes during high school as a way to leave the campus of her Wellesley, Massachusetts, boarding school. She and a friend attended classes faithfully, and she remembers enjoying being with others and learning about the Episcopal Church. She cannot remember too much about the confirmation teacher or the service itself, but she notes that "I continued on ever since. It must have had some impact!"
Later, as a military wife with three children, she found herself in new places almost every year. In each city she would find an Episcopal church for her family. "The one I remember most was in Las Vegas," she said, because of its beautiful liturgy.
Having been a part of Episcopal churches all over the country, Lilley said confirmation obviously "gave me an attachment to the Episcopal tradition." An attachment that continues today!
The Role of Confirmation in Our Future
By Dorothy Linthicum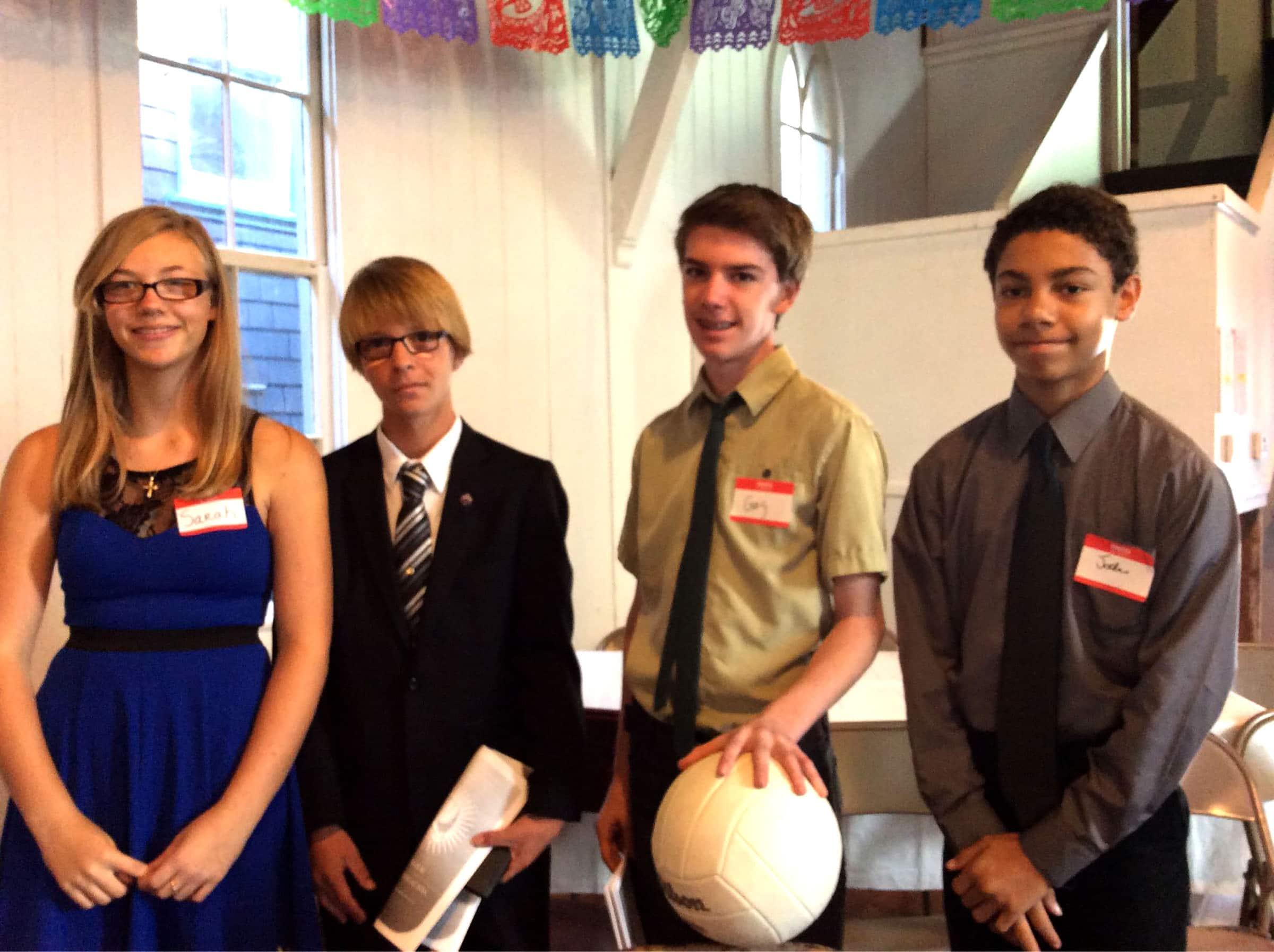 Last spring, during the seasons of Lent and Easter, Lisa Kimball and I taught a course at the seminary about discipleship. We focused on the rhythm of the catechumenate process. James Farwell was a guest speaker and made a compelling case for putting the church's energy "toward initial formation for baptism and the life-long formation of the baptized at every turn of life."
About the same time, Kate Siberine and Lisa were enthusiastically reporting back from visits to churches around the country about the influence of dynamic confirmation programs on young people and their congregations. Done well, confirmation matters. What does "done well" mean? Lisa explains on page 9 that "youth confirmation is a culturally-sanctioned, developmentally ripe season of 'faith intensification' . . . that equips young people to discern their readiness to 'stand up and be counted' as followers of Jesus Christ."
Kate found in her site visits that "it is most often the relationships rather than the content that equip young people to claim their own call to follow Jesus" (see article here). She notes that youth and their mentors "invite the whole church, from generation to generation, into the understanding that confirmation is an invitation into a fuller relationship with God and each other."
But perhaps it is the voices of youth and those who shared their memories of confirmation Through the Ages that speak the clearest. Annie, now in her 30s, said confirmation "is when I made a lifelong commitment to the community that I loved. My commitment was not to a theology or a faith tradition, but to a community."
Now in his 70s, Martin said confirmation "protected, supported, nurtured, and prepared me" for a life of faith. Sandra, now middle-aged, said confirmation made her "part of something larger, a family, that encourages me to be the Christian that I am, just like my own family encourages me to be exactly who I am."
Preparing this special issue has made three truths very clear:
Forming mature Christian disciples must begin before baptism and continue through each decade of life.
The Rite of Confirmation provides an opportunity for intentional Christian formation at a developmentally critical time in young people's lives.
Done well, confirmation shapes individual faith practices for life and challenges congregations to be vital faith-forming communities.
And there is more! A date will soon be announced for a Confirmation Summit, sponsored by Forma, the Center for the Ministry of Teaching, and other partners. We hope you will come join the conversation!
This article first appeared in Episcopal Teacher:
Winter 2017, Special Issue – Youth Confirmation, Vol. 29, No. 2, page – various