"These folks are up for new things. If I can use my leadership to make the right connections and help Holy Trinity to serve the community, they'll go for it. My job is to encourage them, to tell them 'you can do this.' And they can."
A Closer Look at Urban Ministry
Here at Building Faith we know that ministry occurs in many contexts. We admit that it can be easy to focus on suburban "program-size" churches. Churches in urban areas, especially in lower-income neighborhoods have unique challenges and opportunities in building God's Kingdom.
I recently caught up with the Rev. Ramelle McCall, Urban Missioner for the Episcopal Diocese of Maryland. He is also priest in charge at Church of the Holy Trinity in West Baltimore. After giving me a tour of the church, Ramelle was happy to sit and describe his ministry.
* * *
What does urban Ministry look like for a church like Holy Trinity?
"We're right here in West Baltimore, and in many ways this is a neighborhood church. I grew up in this neighborhood – I didn't attend this church – but this is home for me.  The folks who attend Holy Trinity have, for many of them, been here their whole lives. They are passionate, warm folks. I always say the people at this church will make you feel at home from the moment you walk in."
What are the challenges in this area?
"People think of the obvious ones: poverty, crime, drugs. That's true. But when you start to talk to people and learn about their lives, you find that depression and mental illness are prevalent as well. People traditionally don't like to talk about those issues, but depression has a major effect.
"Many of the households you see around here, it's a single mom – an amazing single mom – working two jobs, with no car. It can be a struggle. One of the things that our church can say to folks is 'We get it, we understand. And we love you.' This church makes people feel loved from the moment they walk through the door."
What other community institutions and resources are there?
"Well you saw the elementary school – in many ways the heart of the neighborhood, along with the churches. That baseball field behind the school, it was recently dedicated by Cal Ripken Junior and Eddie Murray – the field honors the little league of this neighborhood, which was the first African American Little League in the country. In the country, can you believe that?!
"But think about food. There are lots of corner food stores, but no grocery store. The large grocery store where I remember shopping as a kid, it's closed now. Ever hear the term 'food desert'? You're in one right here. For many people the only option is to ride the bus several miles to buy groceries, or to walk to a corner store where the food is not all that nutritious."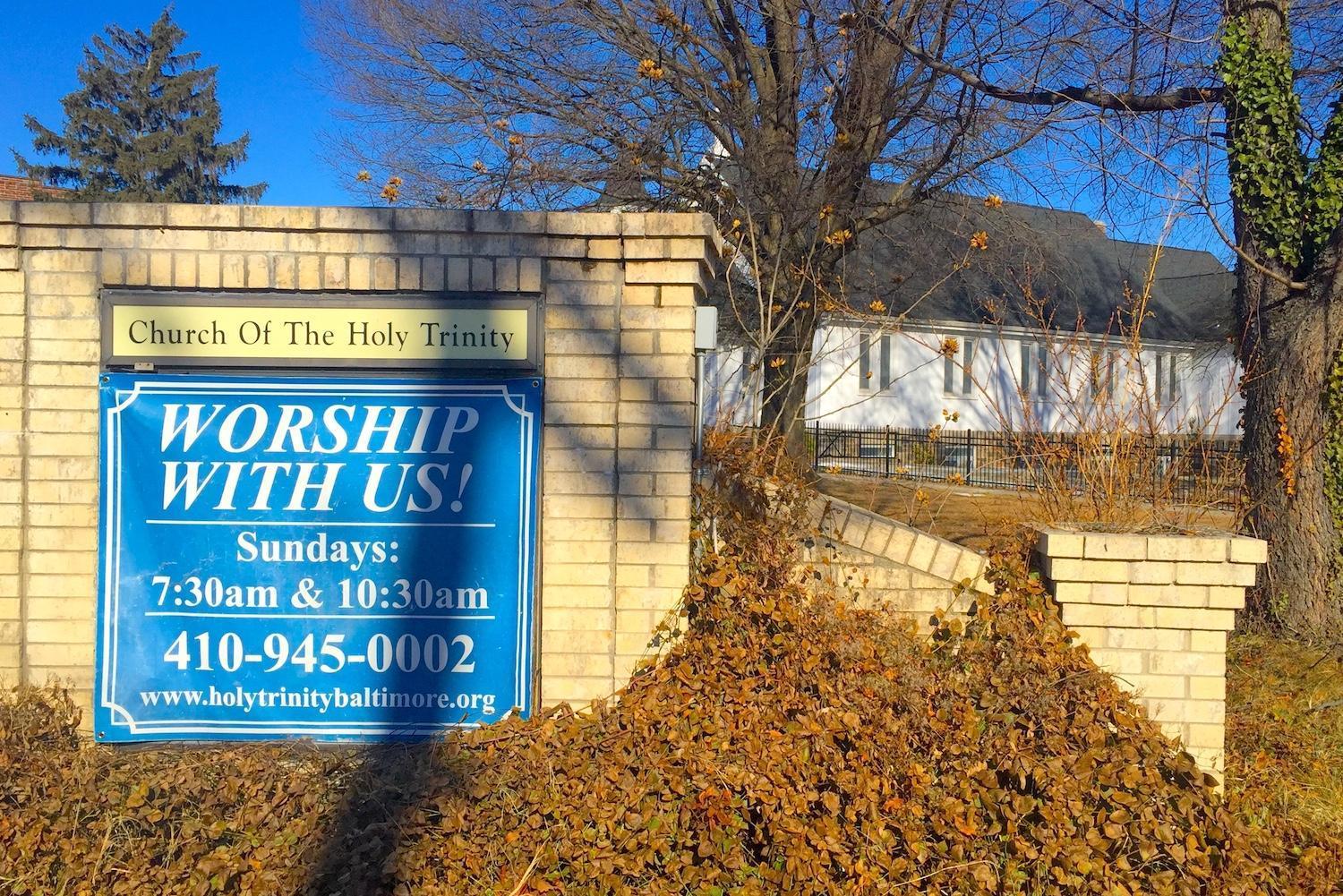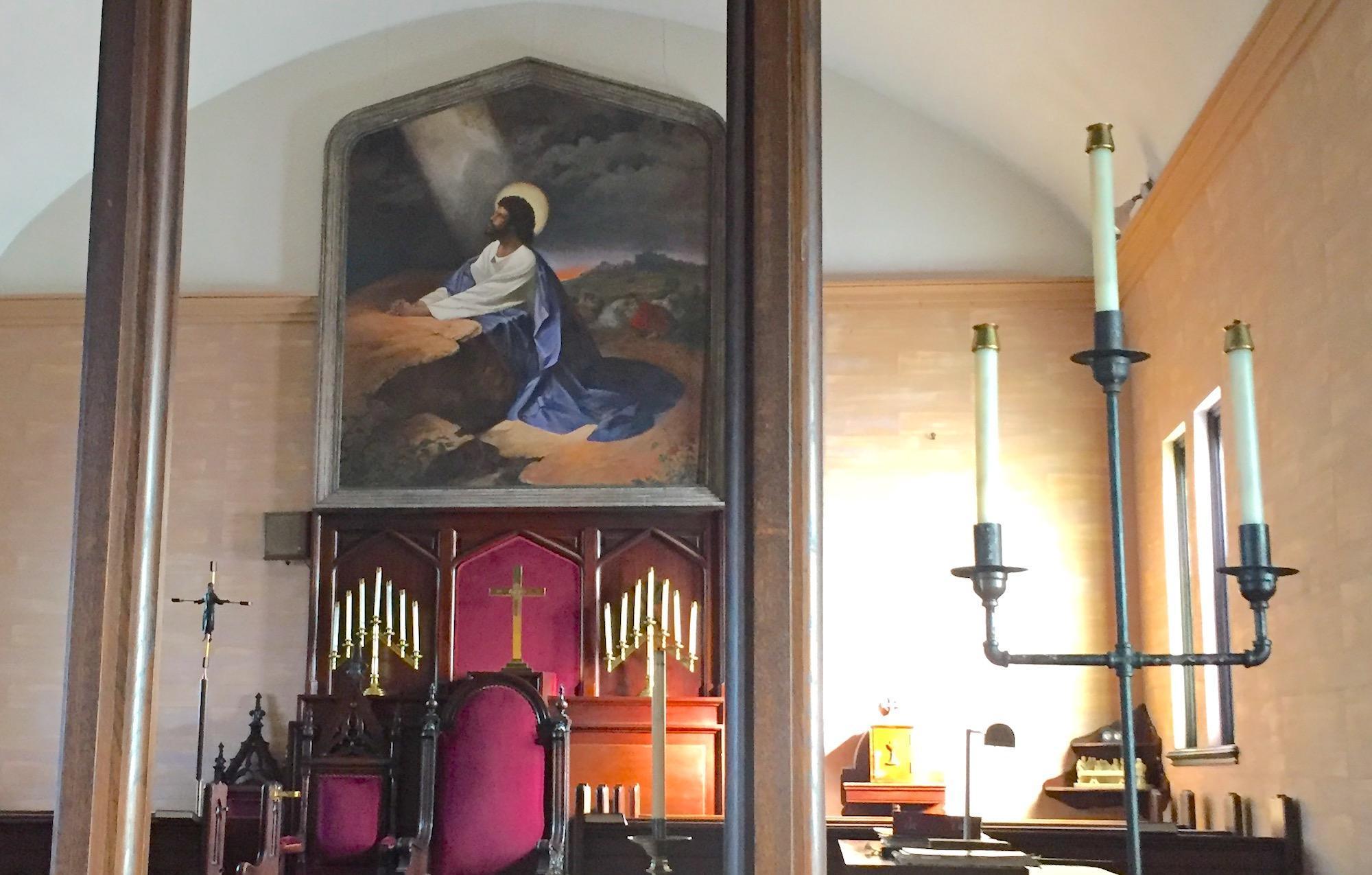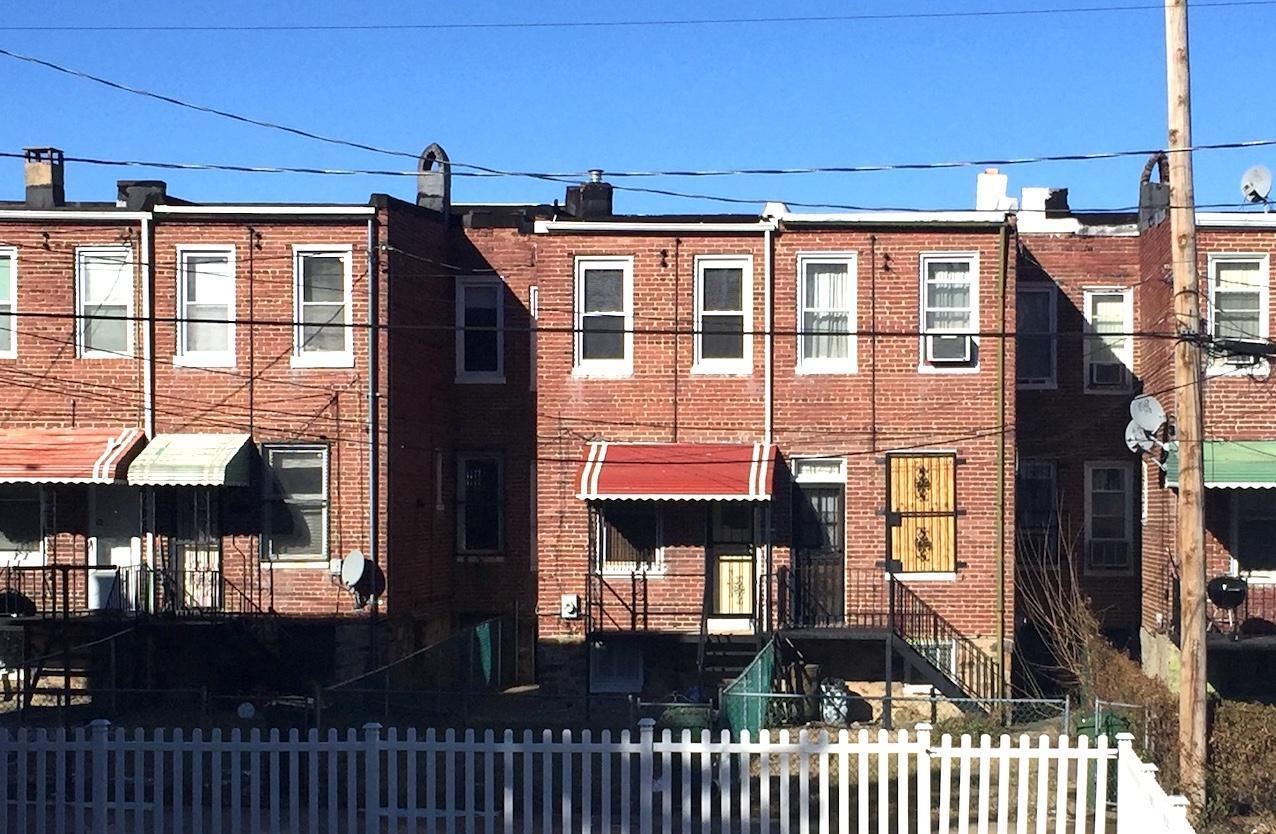 How does the church help?
"Our church population is mostly older adults.  Hey that's a trend in most churches, not just urban communities! And I love our people. Our folks are never afraid to try something new. Part of my job is helping them determine how they can best help the community.
"Look, the church has resources. Location, location, location. We're right here in the middle of the neighborhood. We still have this nice lawn on the side of our property – we had a big picnic there last year and the whole neighborhood was invited. We have interior space as well, where we host community jazz nights, among other things. So there is a lot of potential. For example, we could invite the state attorney office to come here and make presentations on expungement (clearing criminal records), which is major issue they're looking at. We have the space and the location to host those important discussions. So, that's the church building bridges.
"We have mentoring possibilities, either with the local schools or even with high school and college students. It an opportunity for our adults to share life skills – everything from how to cook, to how to dress for a job. Did I mention our folks love to cook? They do! And we have many strong men in this parish – solid Christian men who can be examples to young people."
What Does it Mean to be an Urban Missioner?
"That's my title through the Diocese of Maryland. One thing I can say is that having the title and the diocesan seal on my business card allows me to get my foot in the door in a lot of places.
"I think systemically. So a huge part of my job is connecting with government officials and other community leaders. I go to neighborhood association meetings, school board meetings, etc. Then I meet personally with leaders. Recently I met with the Deputy Commissioner of Baltimore City Police Department.  Today I'm meeting with the head of the teacher's union. City council members, delegates, you name it.
"I don't have a set agenda that I'm pushing, instead we're looking to learn be creative. For example, how can young people be encouraged in entrepreneurship, so they don't end up selling drugs. How can the schools be stronger and better equipped? Again, systemic.
"Also as Urban Missioner I can report this stuff out. I offer a narrative of what's really going on in West Baltimore – the good and the bad. As opposed to the narrative that people see on the evening news, and they think 'Oh that's what happening in Baltimore.'"
How about Christian formation?
"Well as I said, our congregation is an older one, so traditional Sunday school, confirmation, etc. will always be small programs. The kids we do have in Sunday school are great! In addition, I think our people learn by doing – they are formed as disciples as they live out their faith.
"Let me tell you something personal: just as I started this call, my stepfather passed away – a huge blow to my mother and myself. This church did everything for us, wrapped us in love, hosted a reception with more food than you can imagine. They were happy to do it, and it was their Christian generosity in practice. So there's learning and formation in that. In addition to the formation that occurs through worship, preaching, Bible study, etc."
Where do you see the Holy Spirit moving?
"Let me tell you about healing prayer. The third Sunday of the month, during the worship service, people come up for healing prayer. The first Sunday I was here, I didn't expect EVERY person in the church to line up for laying on of hands and healing after the sermon, but that's exactly what happened. It was very moving, although I admit I was tired out by the end of the service.
"These folks are up for new things. If I can use my leadership to make the right connections and help Holy Trinity to serve the community, they'll go for it. My job is to encourage them, to tell them 'you can do this.' And they can. They have more than enough love to share."