"Rejoice with those who rejoice; mourn with those who mourn. Live in harmony with one another. Do not be proud..."
Romans 12:15-16
What is Blue Christmas?
Blue Christmas is a tradition which some churches have taken up in the month of December. For many people, especially those who have recently experienced the death of a loved one, Christmas brings feelings of loss and grief. Blue Christmas is an invitation to come to church, to celebrate the glory of the incarnation, while knowing that it's okay to bring their sadness too.
Here are three articles on Blue Christmas, from Building Faith. The first offers a topical overview, and the others include liturgies and service outlines for a Blue Christmas service.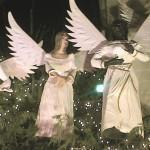 Feeling Blue at Christmas
"For many people, the Christmas holiday season does not bring with it the joy and happiness that is constantly advertised on television, in shopping malls, in catalogs or in greetings cards. The constant refrain of the happiness of the Christmas Season, about getting together with family and friends reminds many people of what they have lost or have never had."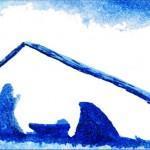 Blue Christmas: Liturgy and Hymn Suggestions
"Your compassion for us overflows, O God. We are facing our longest night. We come burdened with sorrow, loneliness, and sadness. We come seeking a place to set them down; a place where our words will be heard and our feelings honored. We need a place where we can drop our masks of good cheer so our tears can flow freely and our faces can wear the cares of all that we are carrying. Be among us this night, O God. Let your compassion heal us in this moment. Comfort us.  Strengthen us.  Care for us. Be Christ to us. Amen."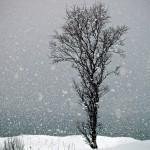 Blue Christmas: Description and Service Outline
"This third candle we light is to remember ourselves this Christmas time. We pause and remember these past weeks and month: the disbelief, the anger, the down times, the poignancy of reminiscing, the hugs and handshakes of family and friends, all those who stood with us. (Pause while the third candle is lit.) We give thanks for all the support we have known. All: Let us remember that dawn defeats darkness."