"A faith chest allows us to look back, as often as we need, at the parts of our spiritual lives. Young children will take great joy in looking through the chest with a parent or other adult, sharing the story of each item as they go."
The Importance of a Faith Chest



As children and teens grow in the Christian faith, they will collect meaningful items along the way. For example, some churches give a candle at Baptism. In addition, children may collect Christian books, cards, crosses, religious gifts, and items from camp… all of which can have deep spiritual impact.
A dedicated place for these special items can make a big difference for a child, teen, or adult. A faith chest is a great way to keep the physical reminders of a faith journey together in one place. The items won't get lost or mixed up in a drawer with other household articles.
A faith chest allows us to look back, as often as we need, at the parts of our spiritual lives. Young children will take great joy in looking through the chest with a parent or other adult, sharing the story of each item as they go.
Materials Needed
A medium wooden chest. *Note that a Baptism candle is about 10½ inches long. Try the following online options:
Stain, polyurethane, or paint
Brushes or other applicators
Items to put in the chest: cards, books, cross, candle, Scripture verses, etc.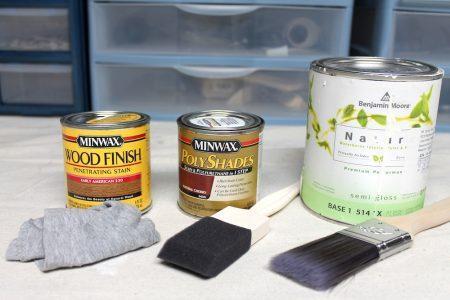 Stain, varnish, or paint – your choice!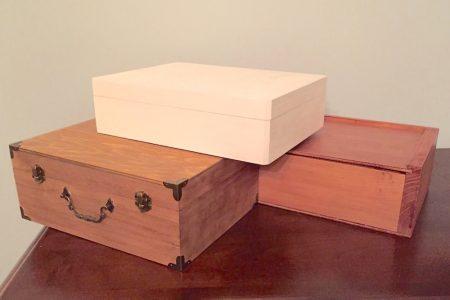 How To Do It

Don't wait. While it may be ideal to make a faith chest for a Baptism day, you can give this gift at any time. The important thing is to get your faith chest tradition started. Consider a birthday or Baptism anniversary, for example.
Make or buy a box. Ensure that the box is at least 11 inches wide – this will allow the box to hold a Baptism candle, if desired.
Sand the box. The sanding step is important. Children may have fun participating in this step.
Paint or stain your faith chest. You can use a variety of finishing options.
Select items for the faith chest. Consider items such as:

Baptism items (certificate, photograph, candle, etc.)
Bible verses written on cards
Notes from Godparents or relatives
A card from your minister or pastor
Wooden cross
Palm cross
Saints images or medals
Small Christian book or book of prayers

Choose a special moment to give your faith chest! When children or teens open a faith chest, they should know how much God loves them; and that loving trusted adults are with them on their faith journey.