"Prayers of the Week have grown to become our most popular Facebook posts… a no-cost way to explore effective, online faith forming opportunities."
Faith Forming Social Media: Prayer of the Week
Daily screen time is on the rise and many churches are looking for effective ways to provide faith forming opportunities online. While there are a variety of social media platforms, apps, and online Bible studies to choose from, it can be difficult to identify an affordable place to begin. With these factors in mind, I decided to pilot sharing a prayer of the week on social media for Northbrook United Methodist, our medium-sized church. The goal: to encourage individuals and families to pray; and to equip them with practical knowledge.
In the four months since we began, most of the prayers have been seasonal. November's posts included prayers of gratitude, while December's posts were the same Advent prayers used in our worship service. January prayers included a reminder of Baptism and the Epiphany tradition of chalking the door. Each prayer is paired with a photograph, matched to the text using Canva. Prayers of the Week have grown to become our most popular Facebook posts. It's a no-cost way to explore effective, online faith forming opportunities.
Where to Find Inspiration
Over the course of the year, I plan to include a variety of creative prayers that are simple enough to do in the midst of a normal day. Prayers are inspired by worship, the seasons, church calendar, everyday objects, and existing prayer ministries.
Everyday objects: Use an everyday object to encourage prayer: Zippers can remind us to pray for unity. Legos or sandpaper remind us to pray about rough times. Flour, trees, mirrors, sand, rocks, and even beach balls can become symbols for specific prayers.
Worship prayers: Many pastors write or modify prayers for the weekly worship service. Why not share them? Posting Sunday's content reinforces the message for those who were in worship and connects people who were not in attendance.
Seasonal prayer ideas: Advent, Epiphany and Baptism prayers are meaningful in the winter. Spring offers opportunities for pretzel, Ash Wednesday, Palm cross, and Holy Week prayer bead prayers. For summer, consider sidewalk chalk prayers, mealtime camp song prayers, and even S'mores. Back to school and gratitude prayers are perfect for fall.
Mealtime prayers: With families spending less time at the table together, mealtime prayers are increasingly important. Check out these mealtime prayers on Building Faith.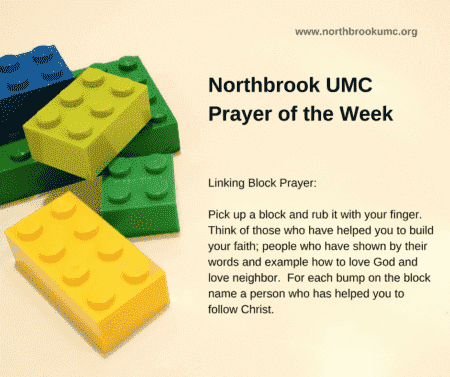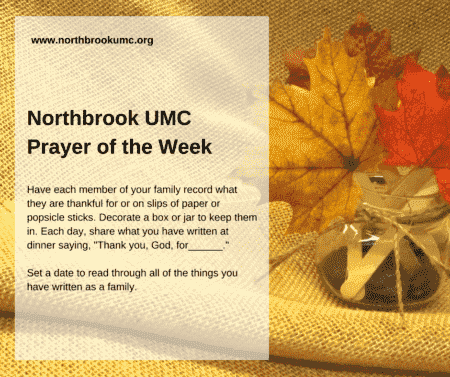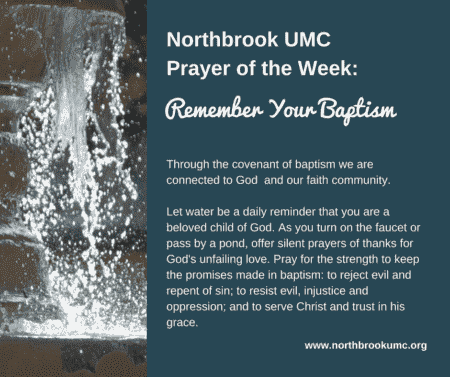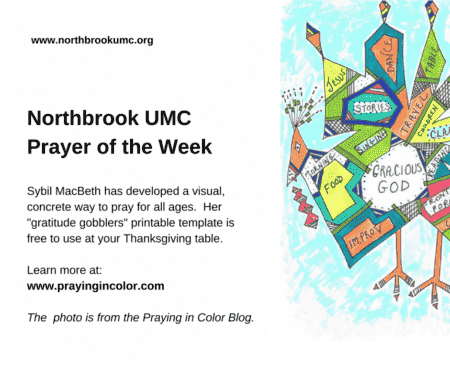 4 Tips for Making Social Media Prayer
To start, choose one social media platform to post to. Do some informal research to find out what platforms are popular in your congregation. Be sure to consider which platform your potential outside audience uses.
Use a photo or graphic to increase visibility. When adding text to photos,  blur the image or use a solid text box so that the text is the focus.
Select fonts that are easy to read, and choose no more than two. When doing a series of posts, use the same fonts for consistency.
Be sure to use original images or give proper attribution to other's images.
Ideas for the Future
Social media offers the opportunity to track views, likes and follows, but it shouldn't stop there. I hope to find ways to ask families which prayers they have used and how they have been helpful. In addition, I appreciate that these prayer posts are just a starting point for encouraging faith practice.
I would also like to connect the prayer of the week to our monthly newsletter, church blog, and weekly parent emails. Lastly, there is no one-size-fits all approach to online faith formation. Size, staff, budgets and context are all important elements to take into consideration. That being said, don't be afraid to try a new thing! We can always learn, adjust, and improve as we go.