"The point is: we cannot separate our spiritual lives from the wholeness of life. We must consider body, mind and soul, weaving those disparate parts into a whole cloth."
Older Adults in Church
There is no shortage of books and articles on ministry with children, youth, or young adults. The reality for many churches, however, is that much of the life of the church – those sitting in the pews, or serving on altar guilds, or ushering, or pledging, or manning the food programs – involves people nearing 75, or older.
Ministering to Older Adults



One definition for spiritual well-being is: the affirmation of life in a relationship with God, self, community, and the environment that nurtures and celebrates wholeness (This comes from a 1977 interfaith coalition on aging.) The point is: we cannot separate our spiritual lives from the wholeness of life. We must consider body, mind and soul, weaving those disparate parts into a whole cloth.
Church programming for older adults should also reflect the needs and contexts of each congregation. Furthermore, activities should be created for "us" by "us," – programs created solely by staff or well-meaning people for "them" are doomed to fail. The ministries suggested below reflect the development, generational and spiritual characteristics of the Builder Generation (born before 1945).
(These paragraphs are from a 2016 article, read the entire article here or click the link below.)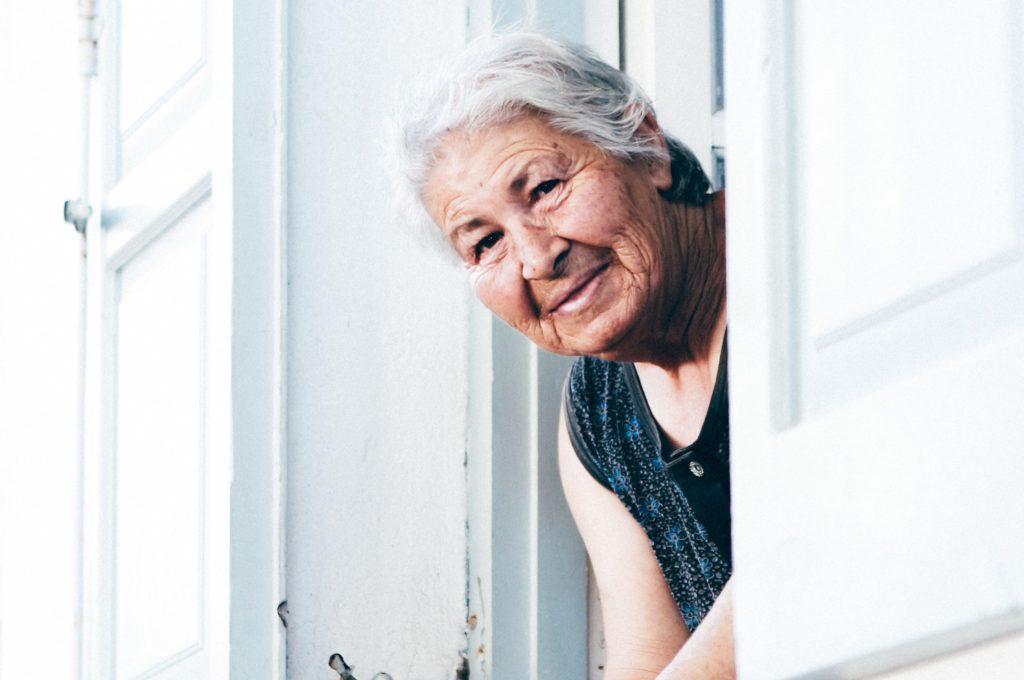 "Faith Formation After 70: Ministry With Older Adults" Article by Dorothy Linthicum
Online Bibliography for Aging Resources
Looking for more information? The Center for the Ministry of Teaching has created an online bibliography for resources on aging. These are mostly books or online articles, and they are sorted in helpful categories. Click the link below to view.

Below is a preview of what the the online bibliography looks like: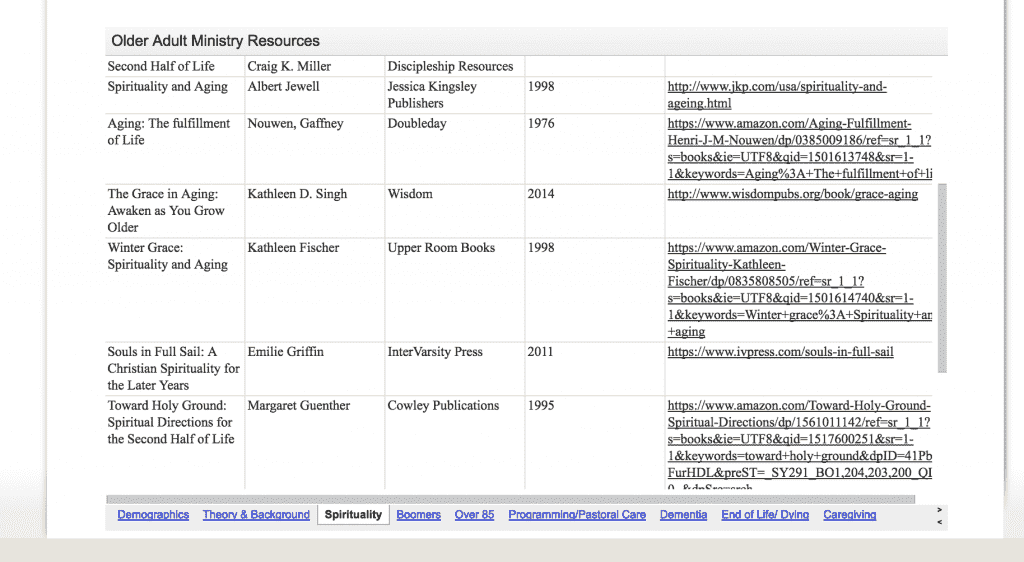 ---
---
Dorothy Linthicum, a VTS instructor and program coordinator for the Center for the Ministry of Teaching (CMT), has studied and taught courses and workshops about older adult spirituality and ministry at the seminary, conferences, and dioceses. Dorothy's forthcoming book, with co-author Janice Hicks, "Redeeming Dementia: Spirituality, Theology, and Science," will be available Fall 2018 from Church Publishing, Inc.