"For all the saints, who from their labors rest, Who Thee by faith before the world confessed, Thy Name, O Jesus, be forever blessed. Alleluia, Alleluia!"
Celebrating All Saints' Day
On the Christian calendar, one of the most important days of the year is November 1st, All Saints' Day. Depending on your denomination or Christian tradition, you may have different ways of honoring this holy day. The "saints of God" are those who have led particularly holy lives. The serve as examples for us today, and many Christian believe that the saints intercede for us in heaven. Additionally, "the saints" also refers to the whole community of Christian believers; this is the way that Paul often used the term.
Building Faith has posted a variety of articles on All Saints' Day. Check out the posts below for history, reflection, ideas, books, and activities for All Saints' Day.
All Saints' Day: How do We Remember God's Faithful?
Sharon Ely Pearson provides context for All Saints' Day, and reflects on the joy of worshipping on this special occasion. Also included is a clever hymn entitled "The Saints are Standing Row on Row" which would be perfect for a children's session or Sunday school class.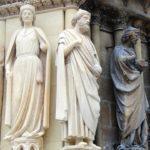 8 Activities for All Saints' Day
Make a banner, visit a cemetery, honor the elders in your congregation. These ideas for All Saints' Day will get you started thinking about creative ways to teach and share this day. As always, you can adapt these activities to fit your context.
All Saints' Day Activity: Search your Church for Saints
A fun and easy activity that uses your very own church as the main "material." Some churches have statues and windows. Other churches may have names of the departed. Get creative in finding saints in your own worship space.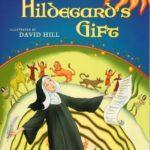 Angels and Saints: Children's Books for All Saints' Day
Three in-depth reviews of book that are perfect for explaining the concept of saints and angels to children of all ages.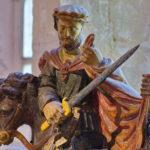 What is a Saint? Books for Children and AdultsThis post is a treasure trove! Containing dozens of Bible reference on saints, the article gets to the heart of what it means to be a saint; and the various understandings of Christian saints. Included is a bibliography of over 25 books, categorized for children or adults.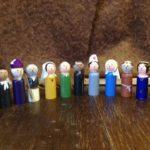 The World is Bright With the Joyous Saints
Elizabeth Ring uses Lesbia Scott's hymn, I Sing a Song of the Saints of God, to explore All Saints' and All Souls' Day. Celebrating the great cloud of witnesses of the church, as well as those who have died, helps all ages to discover what it means to be "a Saint."
St. Martin of Tours: A Lesson Plan for Class or Chapel
A complete children's lesson plan including a retelling of Martin's story, as well as readings, reflective questions and activities, and resources for further learning. St. Martin shares his feast day with Veterans' Day, making St. Martin a lens through which we can celebrate those who have served our country.
---
Did you enjoy this article? Consider subscribing to Building Faith and get every new post by email. It's free and always will be.  Subscribe to Building Faith.