Holy hospitality is something Jesus demonstrates time and again in our ancient text, and we have the opportunity to reflect Jesus' example to those celebrating rites of passage. As a Children, Youth, and Families Minister, I have the great privilege and responsibility of celebrating folks in all walks of life, from baptism to graduation and all the in-betweens! I've shared before about our practice of sending college care boxes and am excited to share how we celebrate graduates.
Getting Started: Identifying, Inviting, and Preparing
Identifying
It all starts with a good list of who your graduates are. If you don't already have one, you can do this by creating a Google form or offering some other online way for folks to let you know they have a graduate in their family or are graduating themselves. Send this out to parishioners a couple of months in advance.
Inviting
Once you have your list, you can invite your students–and the rest of the congregation- to the celebration! I create a graphic that we display in our parish using screens and in the online newsletter. I also send a personal postcard invitation to all our graduates and their families. It's important to use the same graphics on all (resizing as needed) so that we create a brand that will be identified and remembered as Graduate Sunday.
Preparing
After I've reached out and let everyone know the date, I need to get some photos from our graduates, along with a little blurb about what's next for them. Parishioners love to hear how students are moving forward in their lives, and this is a super-fun way to show them. We use these photos and blurbs to make slides to display as needed during the celebration. We make the slides into a video (with the blurbs read aloud as a voiceover) to be played during the celebration, as well as shared on social media and in the newsletter.
Graduate Sunday
During the service on Graduate Sunday, we celebrate our high school graduates with a brief blanket ceremony using knitted blankets made by parishioners. It's a tangible way to let them know we are wrapping them in prayer and will continue to stand behind them in love, support, and prayer no matter where they may be. It is a reminder of their church family and of their baptism. We want them to know they are loved and to have a tangible reminder when they may find themselves alone and in need of the comfort of home.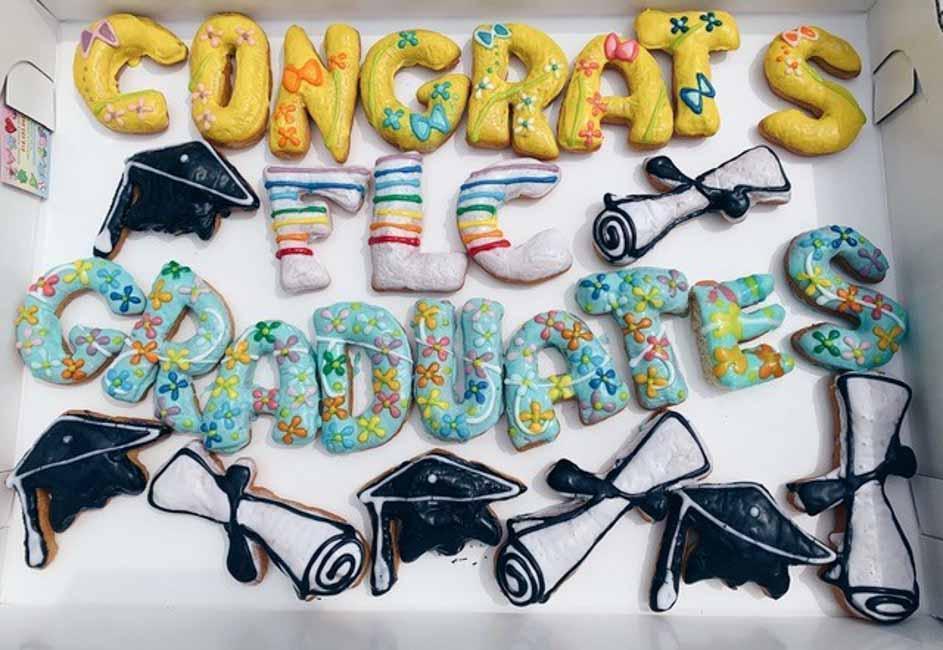 To help our graduates share the joy of the day, we create a photo backdrop with balloons and have a little reception after service with donuts, coffee, and juice. It's a party, y'all!
Gift Ideas for Grads
Each graduate receives a blanket and gift. Here are some fun ideas for gifts!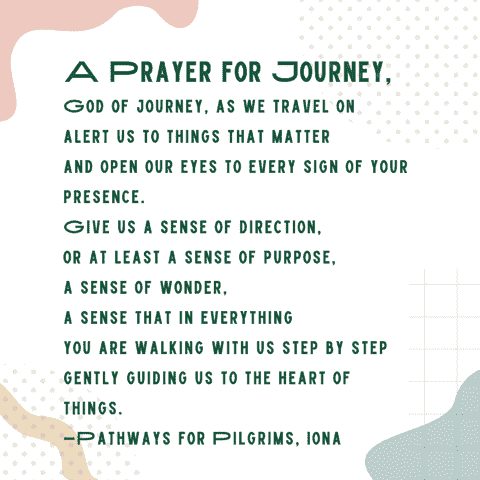 We Rise Higher: We give this book to each of our high school graduates.
Every Moment Holy: This book is geared more towards the college or grad school graduate.
A laundry bag with the church's logo or a scripture or both! "Create in me a clean heart, oh Lord!" Have some fun with it, and make it punny.
Good Enough: a super-fun devotional that would be useful for high school or college graduates.
The always-loved basket with goodies and treats made by parishioners.
This Iona Prayer for Journey is a wonderful prayer to include in your celebrations.
Finally we wrap the gifts in some fun wrapping paper that we created just for graduates that we print on the parish printer.
---
This article includes Amazon affiliate links that benefit Lifelong Learning at Virginia Theological Seminary.
Images provided by author.