Magic happens when a story draws adult and child into a world of make-believe. Reading together is a precious gift of time that feeds the soul and nurtures the heart.
A Formation Event for All
Each year the season of Advent reminds us that God's love became incarnate in a stable in Bethlehem. This year, St Cuthbert's offered an intergenerational learning opportunity, sharing the book The Velveteen Rabbit as a parable of love and how love makes us Real.
The Velveteen Rabbit, by Margery Williams, sparks our soul to imagine love and eternity in an inspiring and transformative way. Through this classic book, we can learn more about ourselves, our relationship with others, and our relationship with God.
I have wanted to pass on this story of love for many years. When I was a girl in Northern Maine, the priest in my church read The Velveteen Rabbit to the entire parish in a sermon series. In that spirit, I wanted this to be a truly intergenerational event, one where families were joined by individuals whose families are not nearby. We announced our communal learning time for several weeks, inviting everyone to bring an animal or toy that they've loved to church that Sunday. Many children brought stuffed animals and adults did as well. One lady whose husband died just a few months ago brought a crocheted angel that has been important to her for decades!
The event took place between the 8:00 and 10:30 services during the time for Christian Formation for both kids and adults. I wanted kids to mix with adults they already know and adults they didn't know quite as well.
Something for Everyone
We had several stations set up, including an area just for reading. Many activities could be done independently, but I asked for a few adult helpers to stay at the craft tables to help with glue and scissors. Adults without kids enjoyed putting the puzzle together and chatting with kids. Same with the coloring table. Everyone tried to guess how many Cheerios were in the container!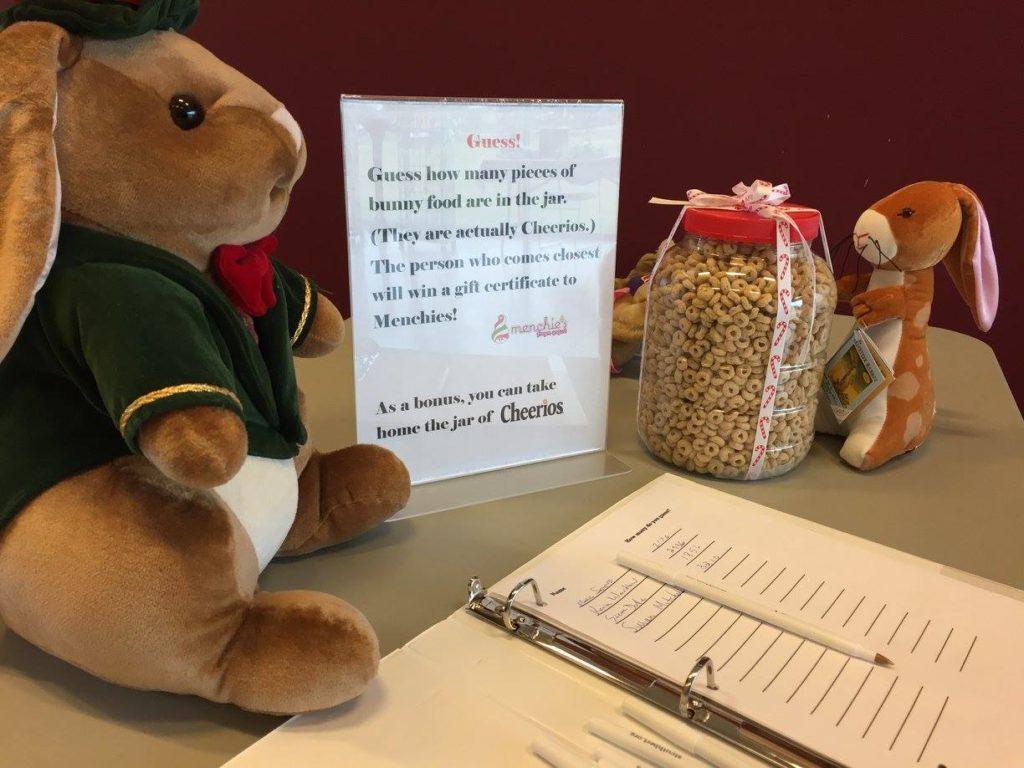 I asked a parishioner to lead a guided discussion of the book. Here's the script she used. The Velveteen Rabbit is a wonderful story. Creating a discussion and pointing out the connections helps us all to dig a little deeper and make those connections last longer.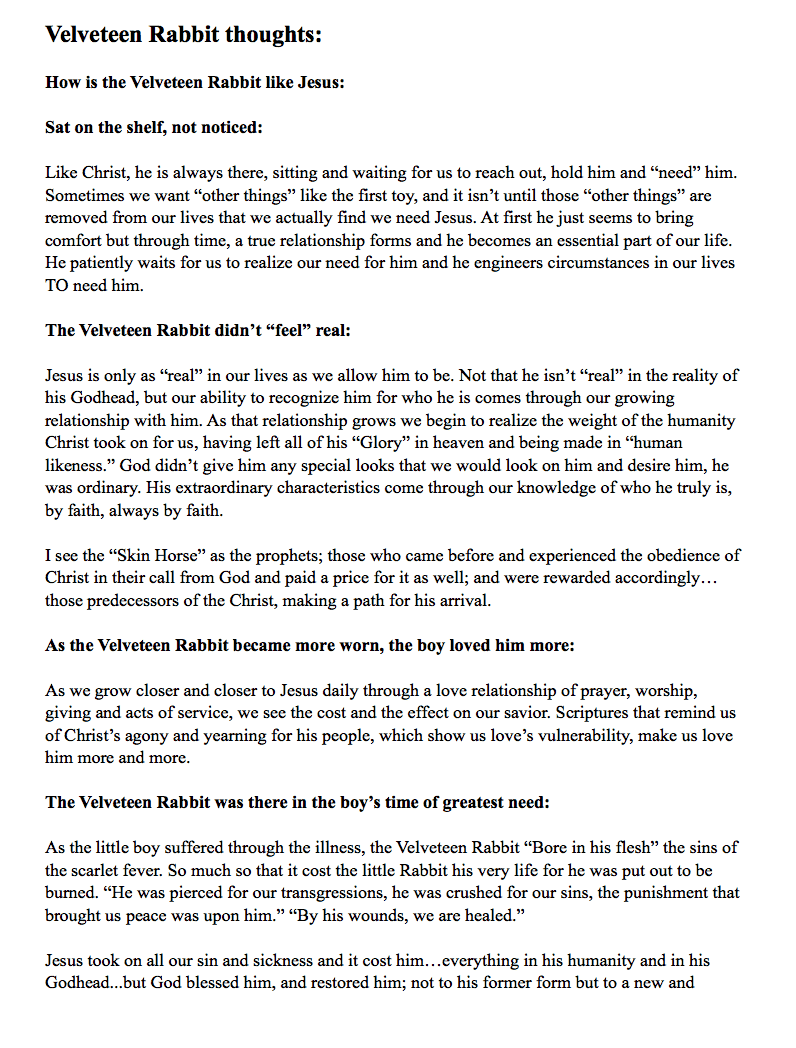 Velveteen Rabbit lesson script for children and adult (word doc)
We offered snacks (carrot sticks!) and several craft tables. At stations, artists were encouraged to make bunny masks to frame the face or origami-style rabbits. Others were simple coloring pages to encourage connecting the story of the Velveteen Rabbit with our own stories.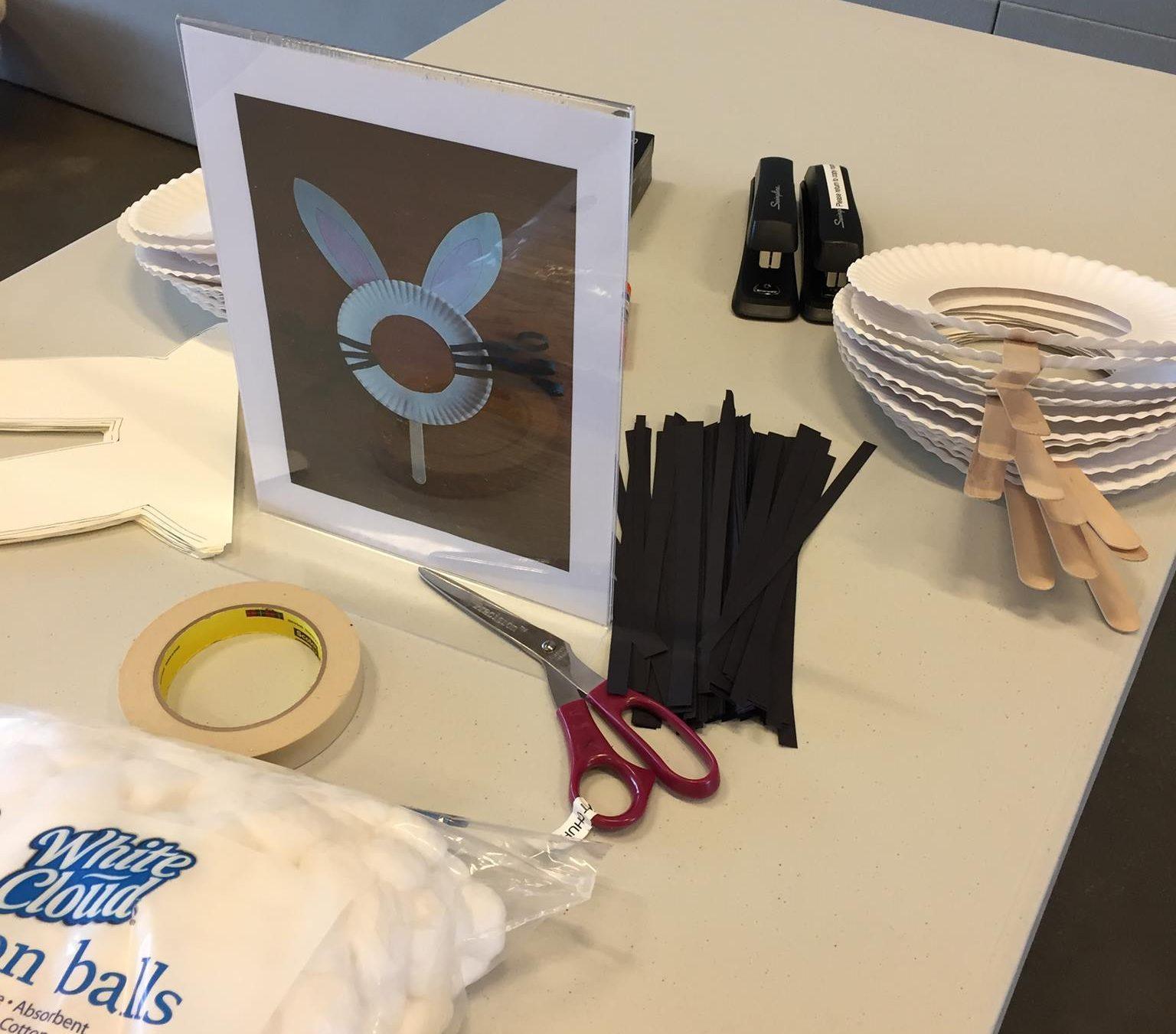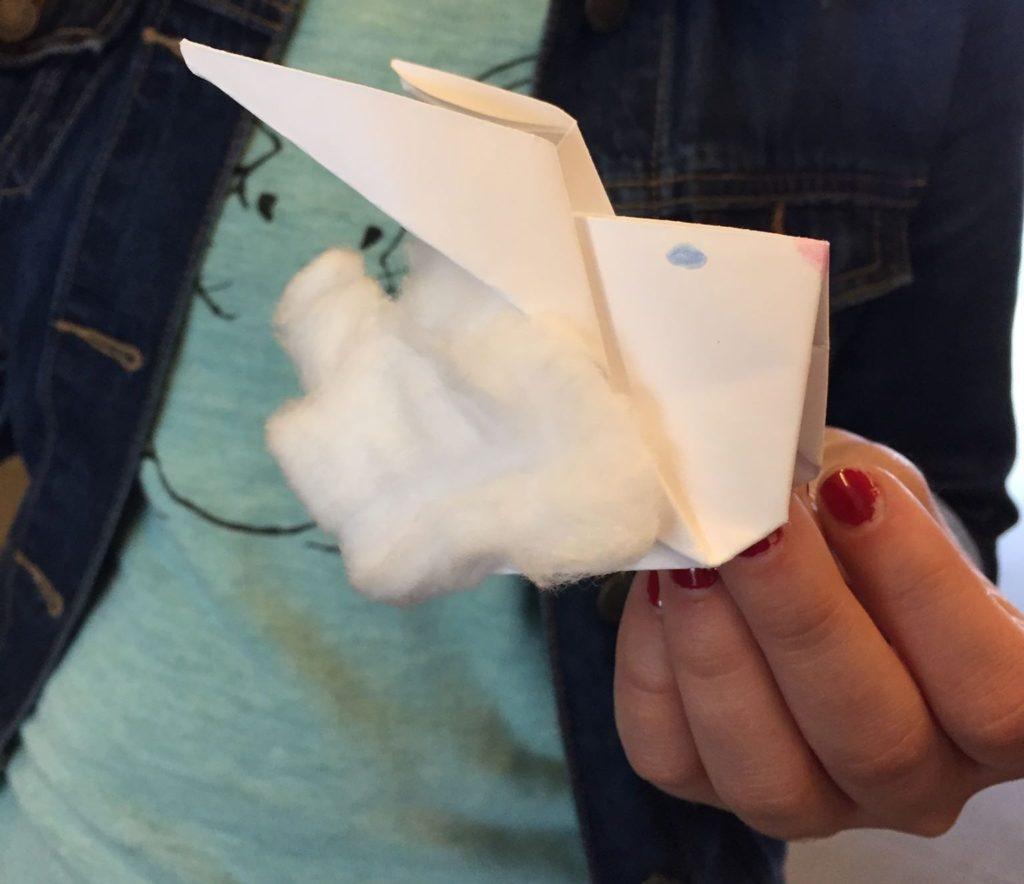 Sharing a Love of Reading Together
Magic happens when a story draws adult and child into a world of make-believe. Reading together is a precious gift of time that feeds the soul and nurtures the heart. Over the years I have accumulated 20 (used) copies of the book for families to borrow. I wanted them to read the story together, and talk about love – God's love. I offered a Family Discussion Guide to every attendee. It includes questions to help readers connect the story with God's story, as well as activities to help engage young learners.

Velveteen Rabbit family discussion guide (word doc)
An Enduring Legacy of Sharing God's Love
Just last weekend, I spoke to the priest I mention on page 1 of the booklet.  He's now in his 90s.  He is delighted that I remember him reading the book in church; he remembers it like yesterday.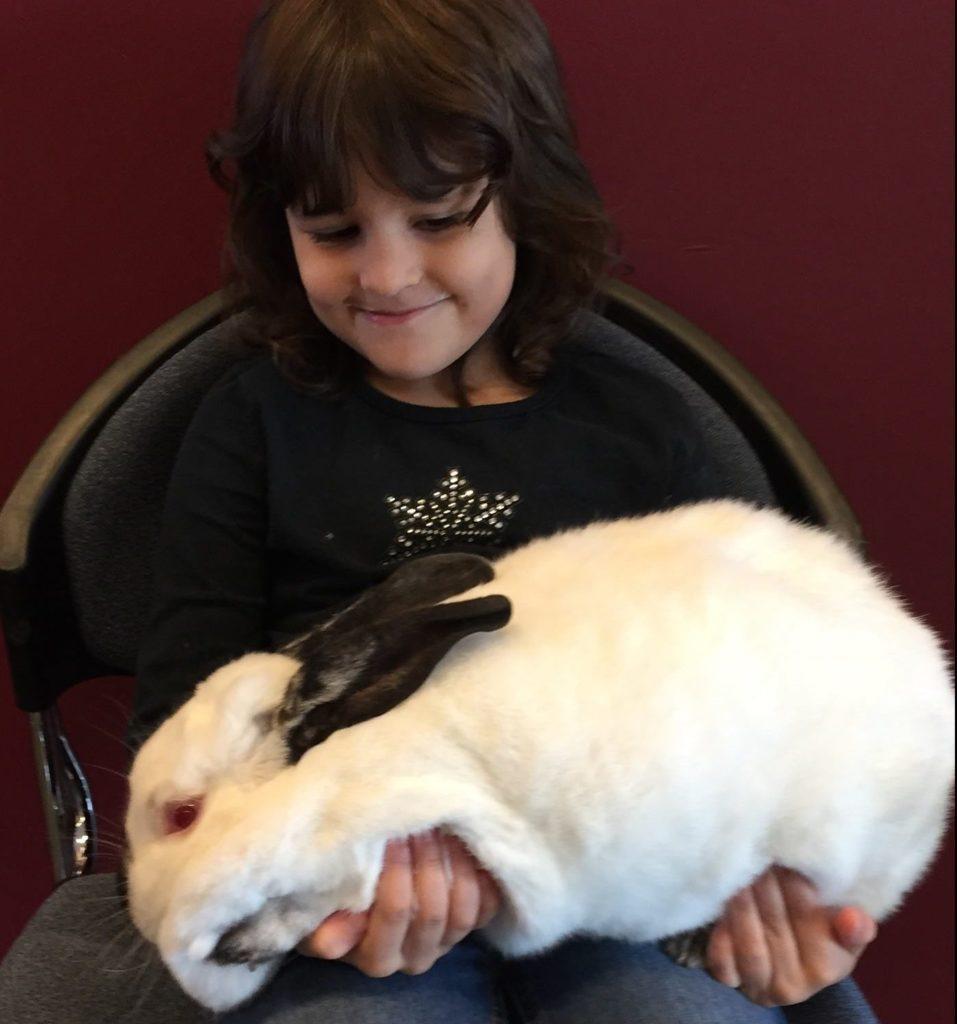 ---