"Give thanks to the LORD, for he is good, for his steadfast love endures forever!" -Psalm 107:1
Celebrating Thanksgiving
Over the years, Building Faith has published many articles about Thanksgiving. Below you will find some of our favorites. From at-home activities, to the history and meaning of Thanksgiving, you are sure to find something helpful for you or your congregation. We believe that gratitude is one of the most important attitudes to practice and to teach young people. All our best to you as you thank God for the many blessings in your life.
10 Thanksgiving Prayers and Table Graces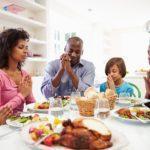 Looking for that perfect prayer to say around the Thanksgiving table? We've assembled ten options, ranging from traditional to contemporary… simple to creative. You might even wish to print these out and share.
5 Thanksgiving Crafts to Teach Gratitude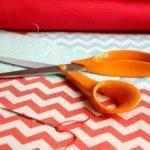 Charlotte Hand Greeson offers five crafts with themes of gratitude. Some of these are familiar, and all of them can be found online. The key, however, is Charlotte's advice about using the crafts to inculcate gratitude. Indeed, it's not about the craft, but about the conversation and lessons that the craft brings forth.
Litanies for Thanksgiving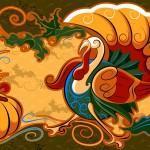 For churches or faith communities looking for suggestions for Thanksgiving worship, this post is a real winner. You will find two litanies (extended call and response prayers) that capture the importance of the season and help us give thanks for all of God's blessings.
Thanksgiving Activities for Church and Families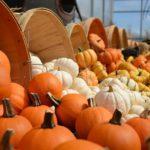 Sharon Ely Pearson offers brilliant ideas for getting into the Thanksgiving spirit. All of these options are adaptable, and most could be used in a variety of settings: church, home, classroom, etc. Most helpful is the way that these activities draw focus to God and gratitude for God's blessings and care.
Thanksgiving Day: Context and Culture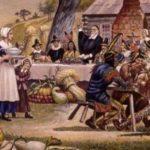 This brief article, from the Living the Good News curriculum, is a treasure trove of information about the origins of Thanksgiving. Additionally, the authors explain the clear connections to the Christians faith and why giving thanks is a key component of Christianity.
11 Ways to Practice Gratitude with Children

Brook Packard offers brilliant ideas for year-round activities that teach and model gratitude for children. From a 'gratitude song book' to an intentional process of giving items away, these simple practices are fun, intergenerational, and helpful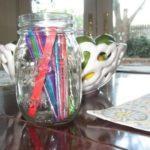 Prayer Sticks
This is another year-round activity, but perfect for Thanksgiving. The idea is simple: take a jar and fill it with popsicle sticks (craft sticks) each labled with a prayer intention. By keeping the jar on your meal-time table, you can introduce prayer and gratitude into the rhythm of household life.
---
Did you enjoy this article? Consider subscribing to Building Faith and get every new post by email. It's free and always will be. Subscribe to Building Faith.