"Jesus Christ is the same yesterday and today and forever." -Hebrews 13:8
Christian Faith Apps for your Phone
Looking to tap into faith via smartphone? The Center for the Ministry of Teaching recently published its top picks for smartphone apps. Check out the list below, and let us know what we may have missed! Feel free to add your own favorites in the comments.
Pray As You Go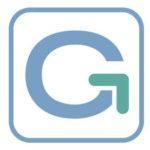 Available as both podcast and stand-alone app, Pray As You Go is a 12-14 minute audio meditation produced by English Jesuits. Bells, music, scripture readings, reflection questions, and prayer prompts await your daily commute or mindful chore time.
Runners-up: d356, Sacred Space, Reimagining the Examen
NeuBible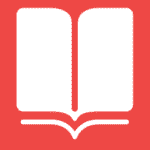 Our current favorite app for reading the Bible. This one handles well the challenge of simple navigation and offers an elegant and flexible reading experience. Several translations are available for free, but you can purchase CEB or NIV access for a nominal charge.
Runner-up: Bible by Olive Tree
Daily Office
Provides the daily prayer services from the Book of Common Prayer (Episcopal). This app, by Arglyle Software, is by far the most user-friendly, attractive, and customizable daily office app. Configure your liturgical  preferences and move on to what matters: praying. (Currently only available for Apple)
Runner-up: Electronic Common prayer by Church Publishing
---
Kyle Matthew Oliver is an Episcopal priest and doctor of education student in the Communications, Media, and Learning Technologies Design Program at Teachers College, Columbia University. Previously, he was digital missioner and instructor at the Center for the Ministry of Teaching at Virginia Theological Seminary. His vocational heart still belongs to the e-Formation Learning Community.