"E malama pono i ka 'aina; nana mai ke ola."
"Take good care of the land; it grants you life."
A Hawaiian Blessing – Sun Pule
Aloha E Ka La, Aloha E  (Greetings O Sun, Welcome)
E Ho'oulu Mai E Ka La  (Enrich and Empower, O Sun)
I Ka Honua Nei  (This beautiful Earth)
Amama E  (Amen)
Caring for the 'Aina (Land)
In Hawaii, the idea of loving and caring for the land is very important and central to the island culture. The phrase "malama 'aina" is common and can be seen on signs throughout the islands. The Hawaiian word malama means "to care of or preserver, protect, and maintain" and 'aina refers to "land." Aloha 'aina, or love of the land is a value that is taught to even the smallest of children. The goals of aloha 'aina are to find harmony between human health and the health of the land through the protection and care of the Earth.
As we celebrate this Earth Day, we recognize and honor God, who created our world and all that is in it. When we take care of the Earth, we honor God's Spirit. May we continue to strive towards protecting and caring for Creation in the land, the water, the air, and the animals.
6 Ways to Honor God's 'aina this Earth Day!
Here are a few ideas to get you started:
1. Study Art
Do an internet search for the artist Andy Goldsworthy. Nature inspires his amazing masterpieces. Then, go out to your own backyard, porch, beach, or playground and create your own masterpiece!
2. Get Outside
Spend time as a family picking up litter from your favorite park or hiking area. Challenge yourselves with how much you can pick up in set amount of time. Make sure to protect your hands with work gloves and your skin with sunscreen and insect repellent.
3. Let it Grow
Plant seeds or plants in your yard or in pots for your patio. Look for native plants or plant something beneficial to your health, like vegetables, aloe vera, or a shade tree.
4. Have a Scavenger hunt
Create an 'aina scavenger hunt. Make a fun activity for your family or friends that includes such items as "find two things in nature you find beautiful," or "find something in nature that animals use for their house." Include a variety of items to create discussion among the group about what they found.
5. Hang a Clothesline
Clothes dryers use a tremendous amount of energy, and hanging your clothes out to dry uses the energy of the sun. Your clothes will smell fresh and you will be saving precious resources.
6. Do an Electronics Fast
Take a 24-hour Earth Day Electronics Fast. Turn off TVs, game systems, tablets, and computers for a day. Use this time to be with each other in a way that has quickly become forgotten. Get outside for a walk instead of watching reruns, sit on the porch and engage your community instead of burying your face in your laptop, or watch the stars and talk about your dreams!
…or find your own way to malama 'aina and spread your aloha with everyone around you this Earth Day!
Pictures of Engaging Nature in Hawaii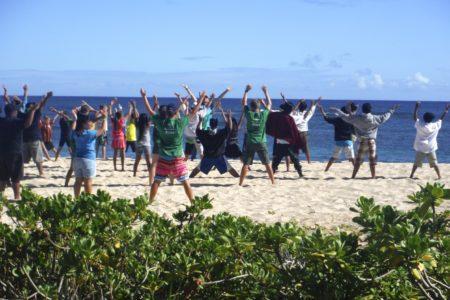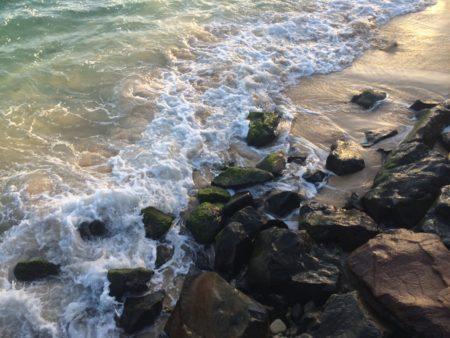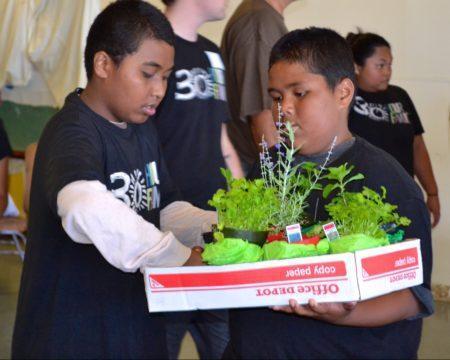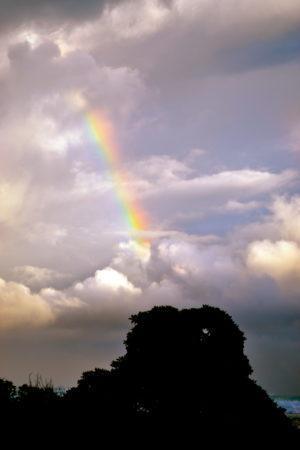 ---
Sarah Klitzke is currently serving as the Youth Director for the Diocese of Hawaii. Besides being a clergy spouse and a dance mom, she also has been attempting to grow a pineapple in her background for the past three years. It should be ready for harvest about six months after she relocates with her family to Dallas, TX this summer.