"All praise to Thee, my God, this night, For all the blessings of the light. Keep me, O keep me, King of kings, Beneath Thine own almighty wings."
– From the Hymn by Thomas Ken
Halloween Articles
Here at Building Faith we've published a number of posts on All Hallows Eve. Everything from prayers, to history, to how Christians today can consider this holiday. Of course, Christians should always remember that Halloween is simply the eve of All Saints Day on November 1st; one of the most important feast days on the calendar.
Check out the articles below, and click for helpful tips, ideas, activities, and reflections for Christians and Halloween: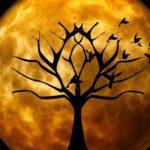 Prayers for Halloween
Whatever way you celebrate "All Hallows Eve," here are three prayers to use at church or home.
Why Kids Need Halloween: A Christian Perspective
Lisa Brown offers a helpful analysis about masks, personas, and halloween. Amidst the fun of costuming, Children actually discover the unique people that God made them to be. Made in God's image.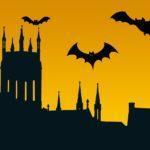 Light Against Darkness: A Christian History of Halloween
Sharon Ely Pearson gives a brief but thorough historical explanation of All Hallows Eve. While other articles on this topic can be sensational or dismissive, this one hits all the right notes. The article makes an important point on what the Bible says about light and darkness.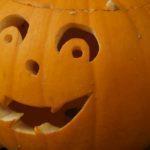 Light to the World: A Christian Pumpkin Carving Lesson
Stephen Woggon shares a terrific lesson that you can use at church, home, or school. Opening up to God and letting light shine… all explained in a pumpkin carving lesson.
Soul Cakes: A Traditional All Hallows Treat
Sharon Ely Pearson describes the origins of this Halloween treat, including two soul cake rhymes. This post also has an easy recipe for soul cakes.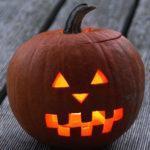 Halloween Pumpkin: Christian Twist
Sharon Ely Pearson shares her thoughts on how pumpkin carving can point us to God the source of light, and to Jesus who emptied himself. Evening hymn for autumn included: "O Great Pumpkin, O Great Pumpkin, Give us light!"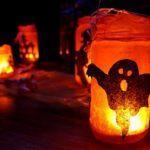 Redeeming Halloween: Ideas for Christians and Churches
Colleen Scheid describes the tension for Christians around Halloween. Providing a balanced perspective, she ends by encouraging churches to take "an opportunity for celebration of God's goodness in rescuing us from darkness into his light." Ideas are provided for churches, such as bringing treats to  local fire station or police station.
Making Halloween Holy
Phyllis Strupp makes an important point that for Christians, Halloween provides a great opportunity to show confidence in the face of death, as Peter encourages us in I Peter 3:14-16: "Do not fear what they fear, and do not be intimidated, but in your hearts sanctify Christ as Lord. Always be ready to make your defense to anyone who demands from you an account of the hope that is in you; yet do it with gentleness and reverence."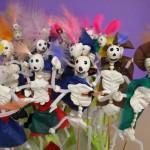 Day of the Dead
Día de los Muertos is a Mexican holiday that takes place on November 1st & 2nd coinciding with All Saints' Day and All Souls' Day. This article describes the holiday and gives instructions for making small calacas (skeletons).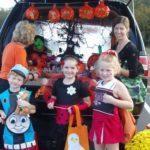 Trunk or Treat
This halloween idea has caught on for many churches, as parishioners are invited to bring their cars and hand out treats from their "trunks." Tips and ideas for hosting a halloween gathering such as this, as well as a helpful link for decorating.
---
Did you enjoy this article? Consider subscribing to Building Faith and get every new post by email. It's free and always will be. Subscribe to Building Faith.